5 full days in New York was not enough! We tried cramming in the most popular places in our itinerary but we were not able to visit everything we wanted to. However, we did get to go to a TON of food places and points of interest in which I will share with you here, broken down by day! I also have reviews of all of the restaurants I went to on linarte.yelp.com.
Day 1:
We arrived in the mid afternoon, and immediately went to Momofuku Millk bar and Luke's Lobster (these two are a must visit- they are delicious) as they are famous in NYC and in the nation. I got the milk and cereal soft serve and a few cookies at Momofuku, and I would recommend the corn cookie over the compost. For Luke's Lobster, we got a trio sampler with shrimp, crab, and lobster. After walking around for a bit, we went to Waffles and Dinges for their famous waffles, and Kyoya for their box pressed sushi. While waiting for our reservation time at Kyoya, we had a chance to visit Angel Share, which is a speakeasy hidden in a sushi bar with amazing drinks. This is another must visit! After dinner, we explored Koreatown where we went to SojuHaus to eat again and Times Square at night to take a few photos. The original Halal Guys is right next to Times Square, so we went there where we had the most addicting chicken and rice dish ever. Can't wait till it opens in SoCal in September!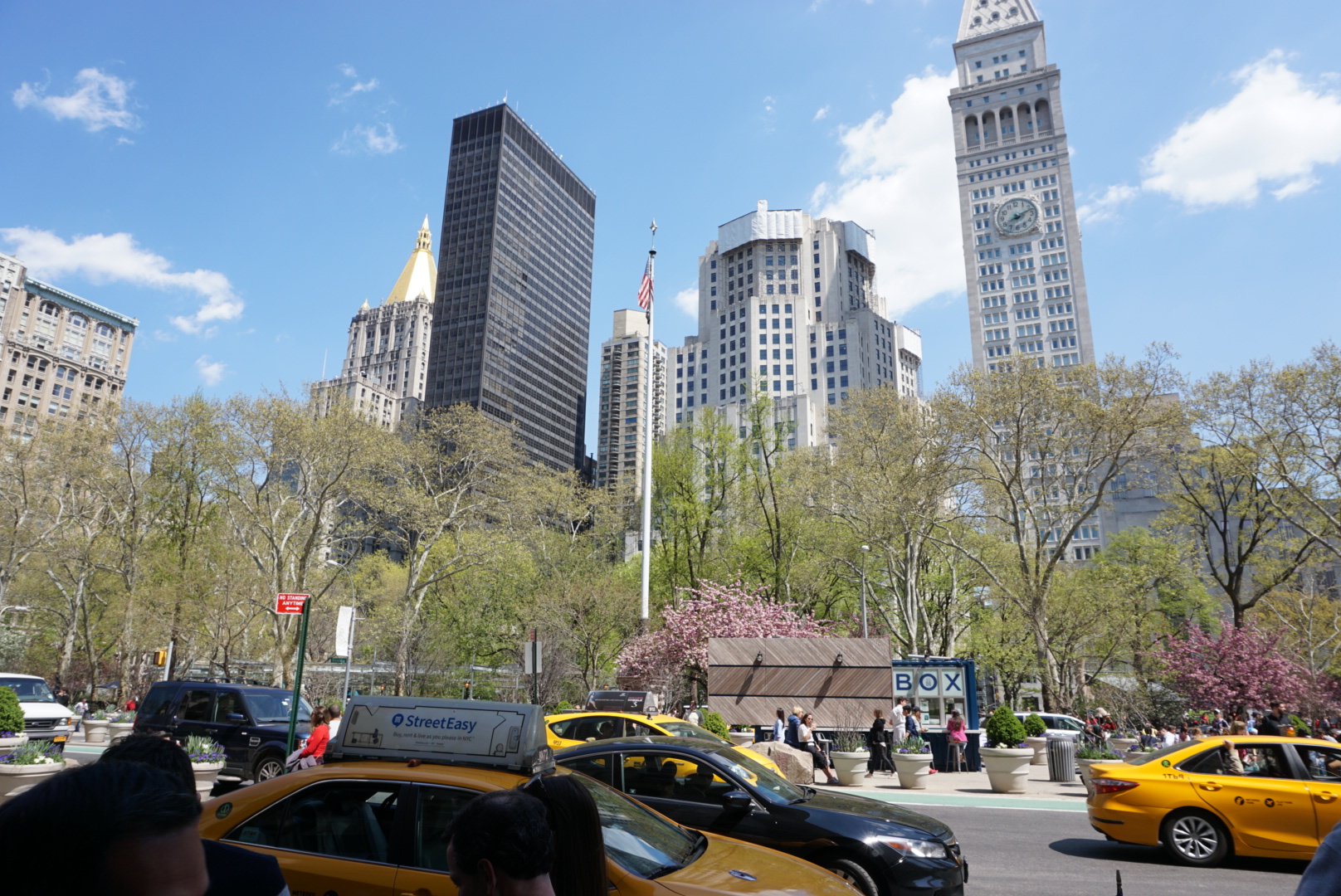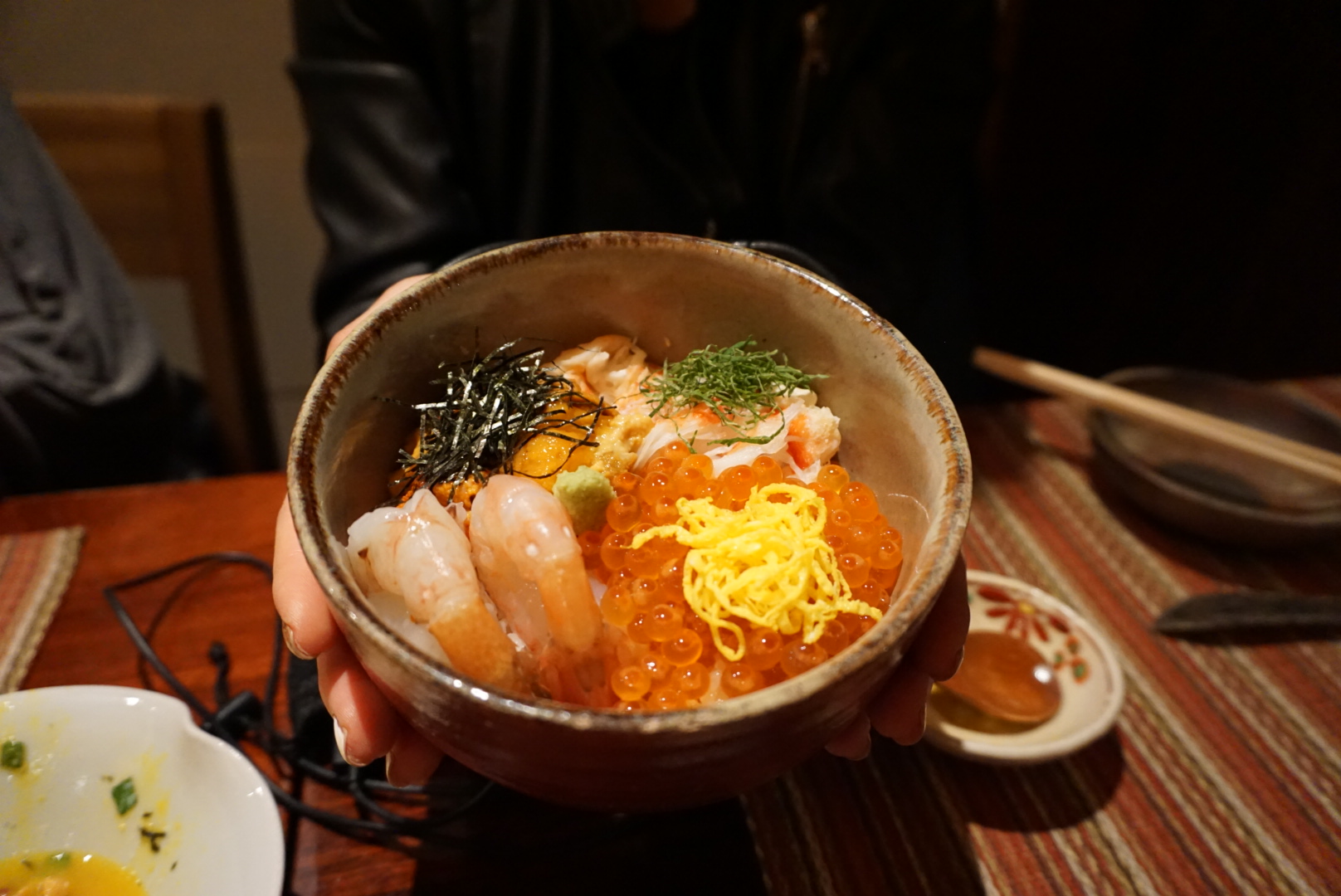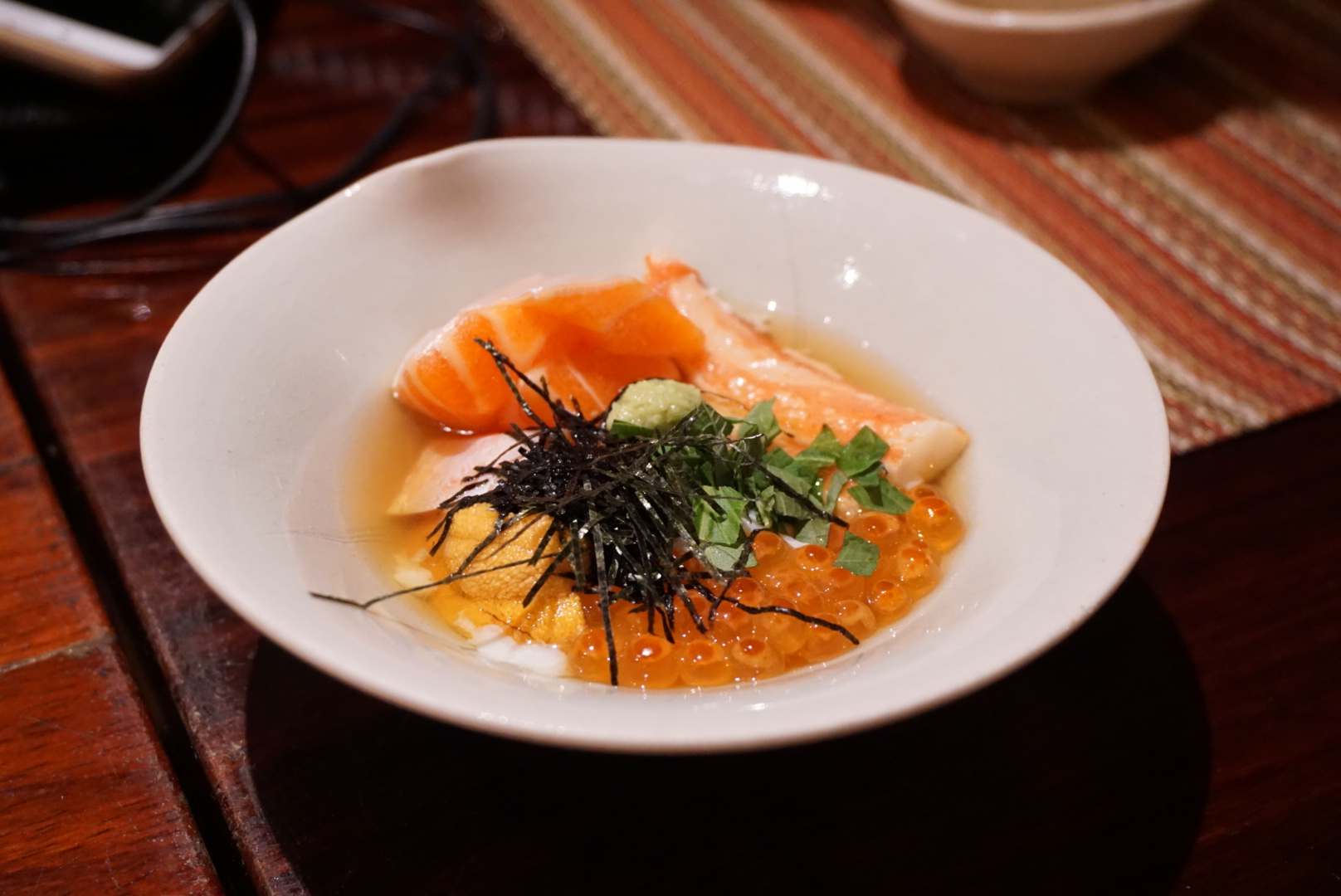 Day 2:
We started out the day with Levain Bakery cookies. These cookies, at $4 a piece, are not cheap, but it is well worth the price. The cookies are served fresh and warm, and are super dense and thick- they're the heaviest cookies I've ever eaten! This bakery is another must visit as it is amazing. For brunch, we went to the Nomad and got the foie gras chicken sandwich, croque madame, and a strawberry salad. We finished off with their famous milk and honey dessert which blew our minds, but in my opinion only the dessert was worth it here.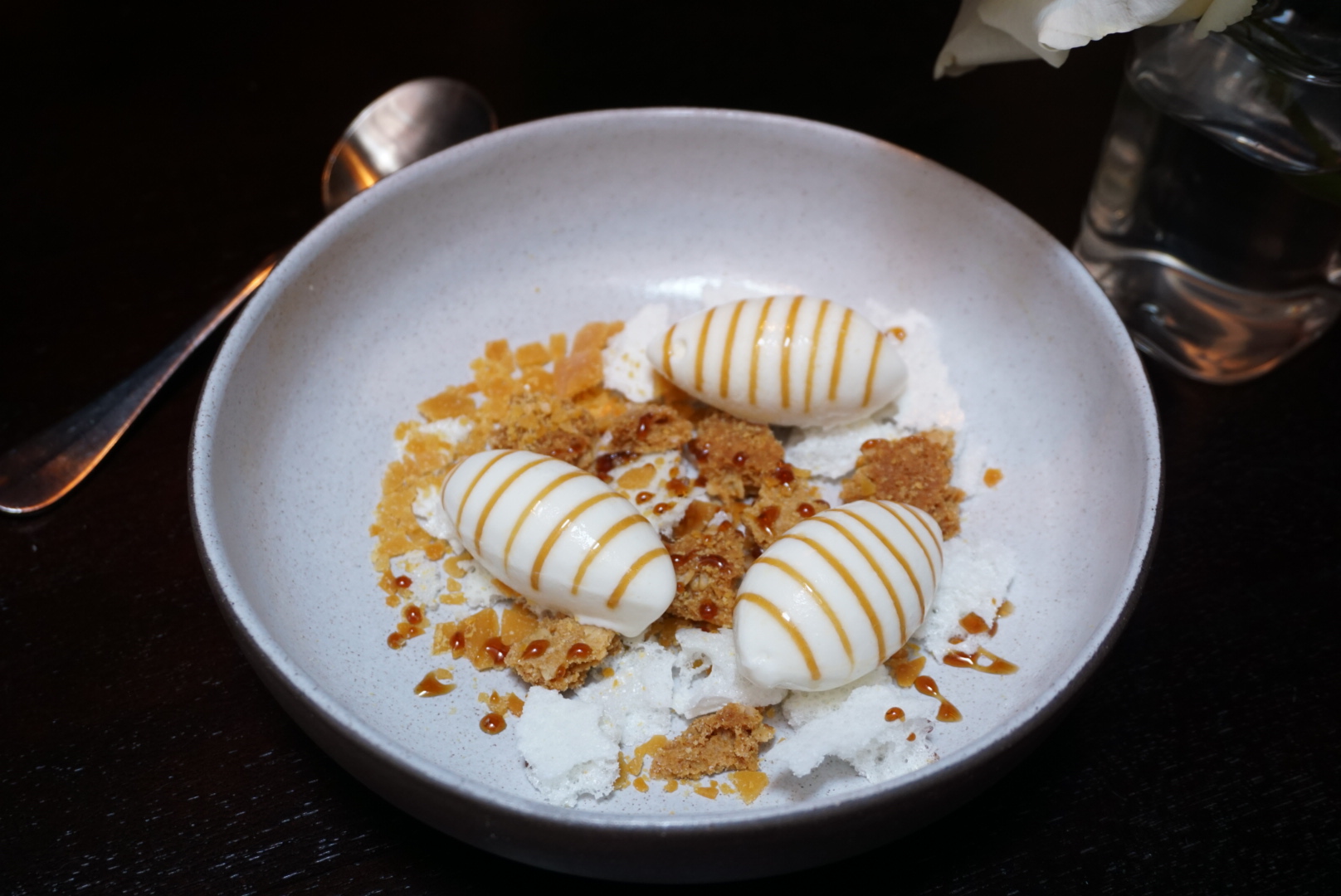 After brunch, we visited Dough for their delicious donuts, and walked around Eataly. Eataly is basically a combination of all things Italian- there's coffee, drinks, and gelato in the front, snacks and desserts on the side, seafood and prime quality meats in the back, fresh made and pre-packaged pasta with a pasta restaurant in another room, olive oil, vinegar, cheese.... you get the point. Their gelato is amazing, and I definitely recommend this place to walk around and enjoy. While walking to Chelsea Market, we found this dope alleyway that was decorated and lit up with neon. Chelsea Market consists of one extremely long pathway with a bunch of shops along the way. They have an awesome seafood there where we got fresh oysters! After the market, the bar Tippler was right next door where we sipped on our drinks and chilled. Harbs, this cute korean cafe, was super close, so we also went there to enjoy our fruit crepe cake and our pear mille feuille.
As we were super full, we decided to walk off everything at Central Park. Central Park is.. extremely giant. There are so many areas that you can visit and picnic, and you can literally spend a whole day there and not see everything. We stayed in the Sheep's Meadow and just relaxed on the grass under the sun. After catching our breath, we then passed by the Lincoln Center to take a few pictures as it was beautiful. There are so many sections of it, and it was fun to walk around the area. For dinner, we went to a Japanese place called Sakagura (it was okay), and visited the Grand Central Station right after as it was close by.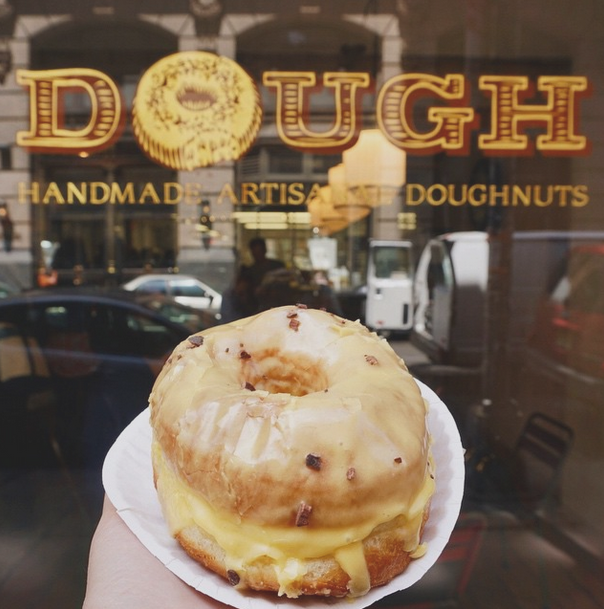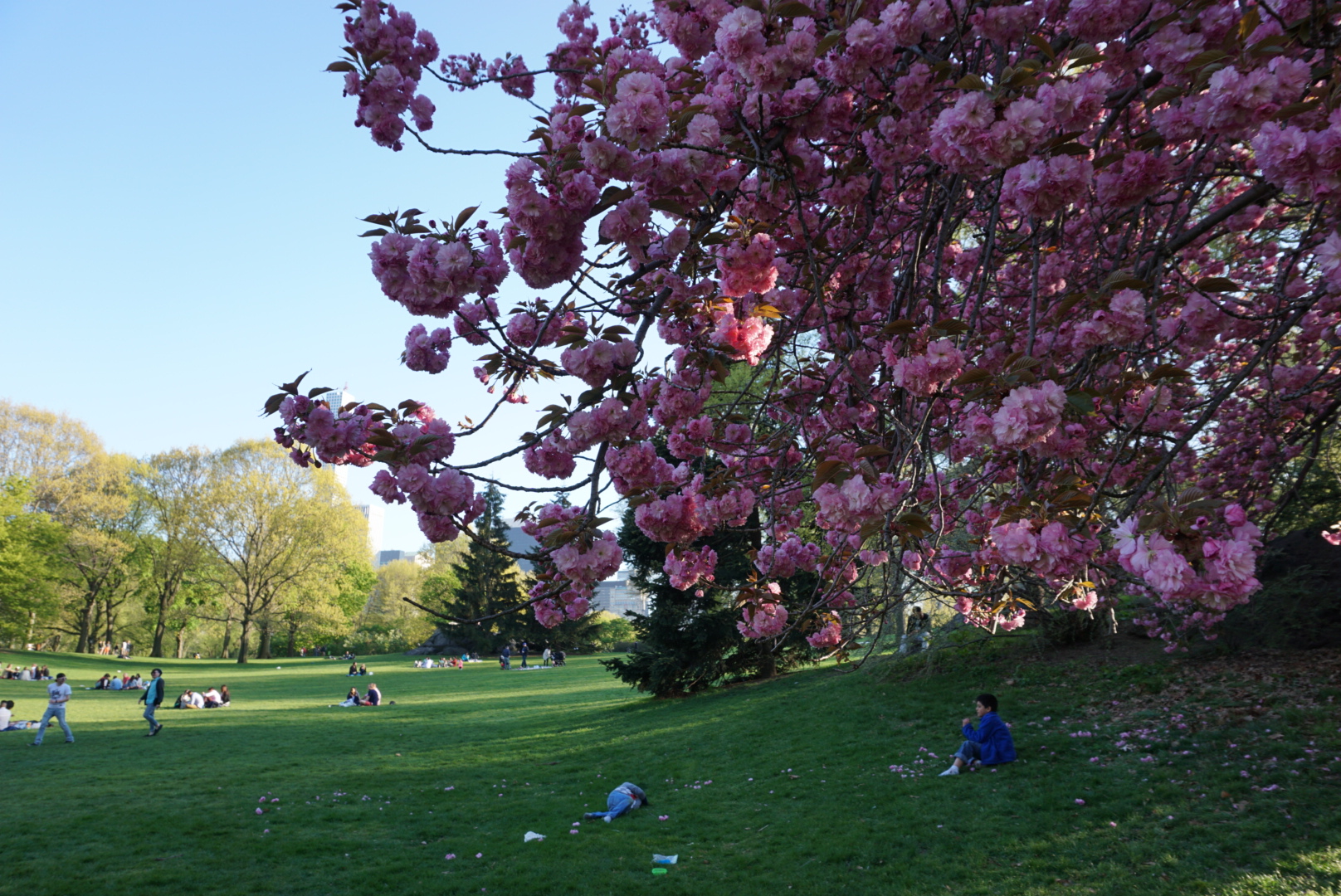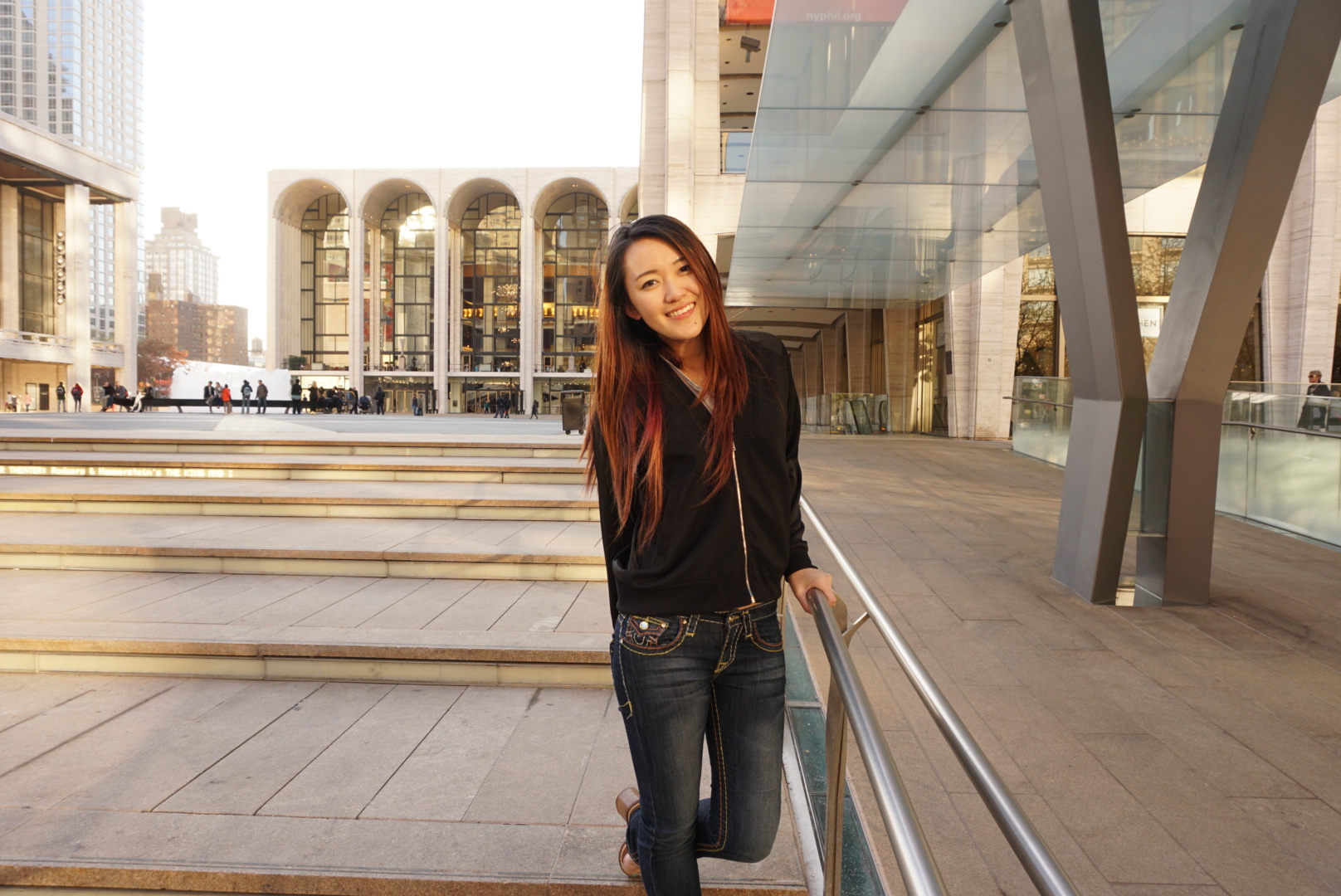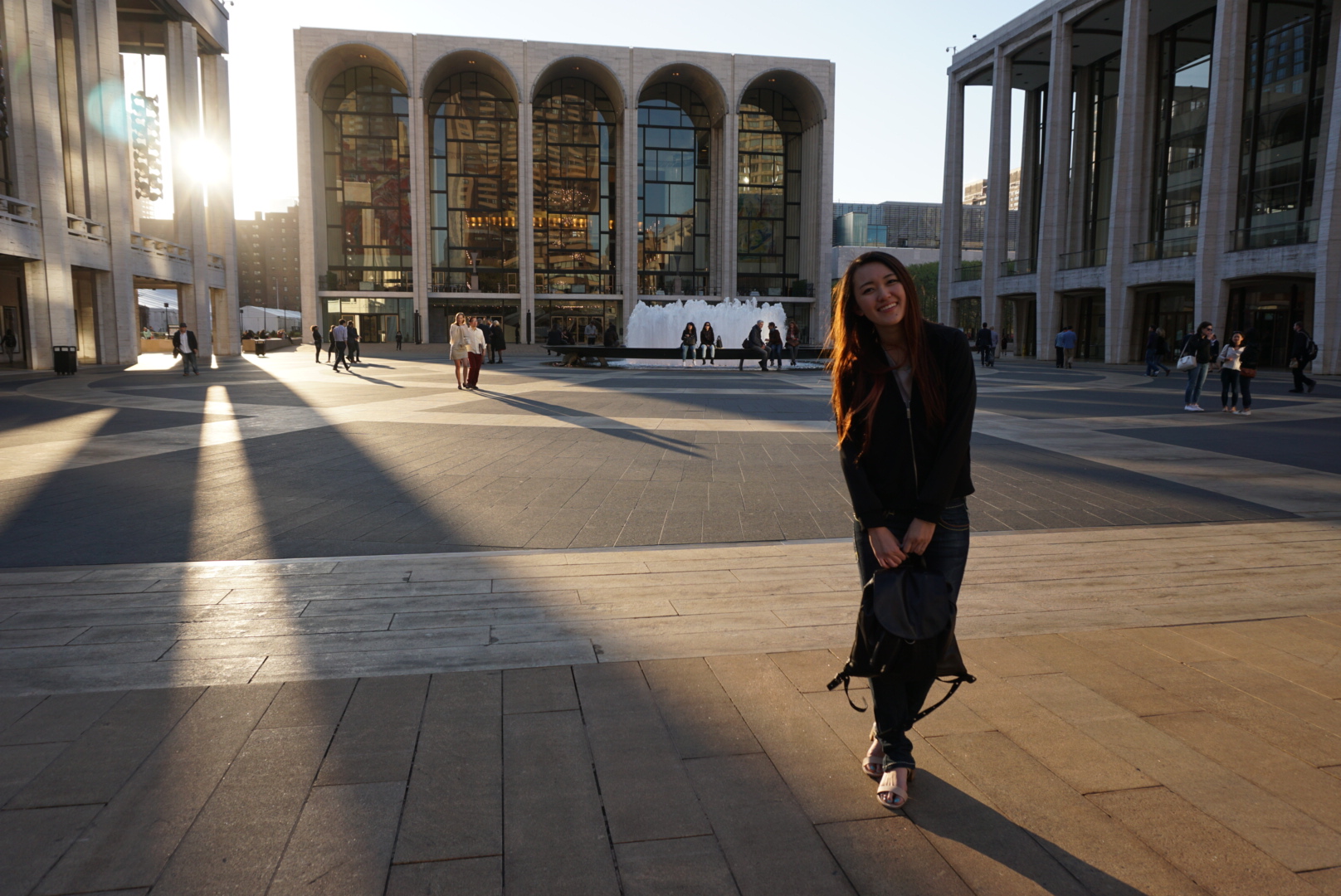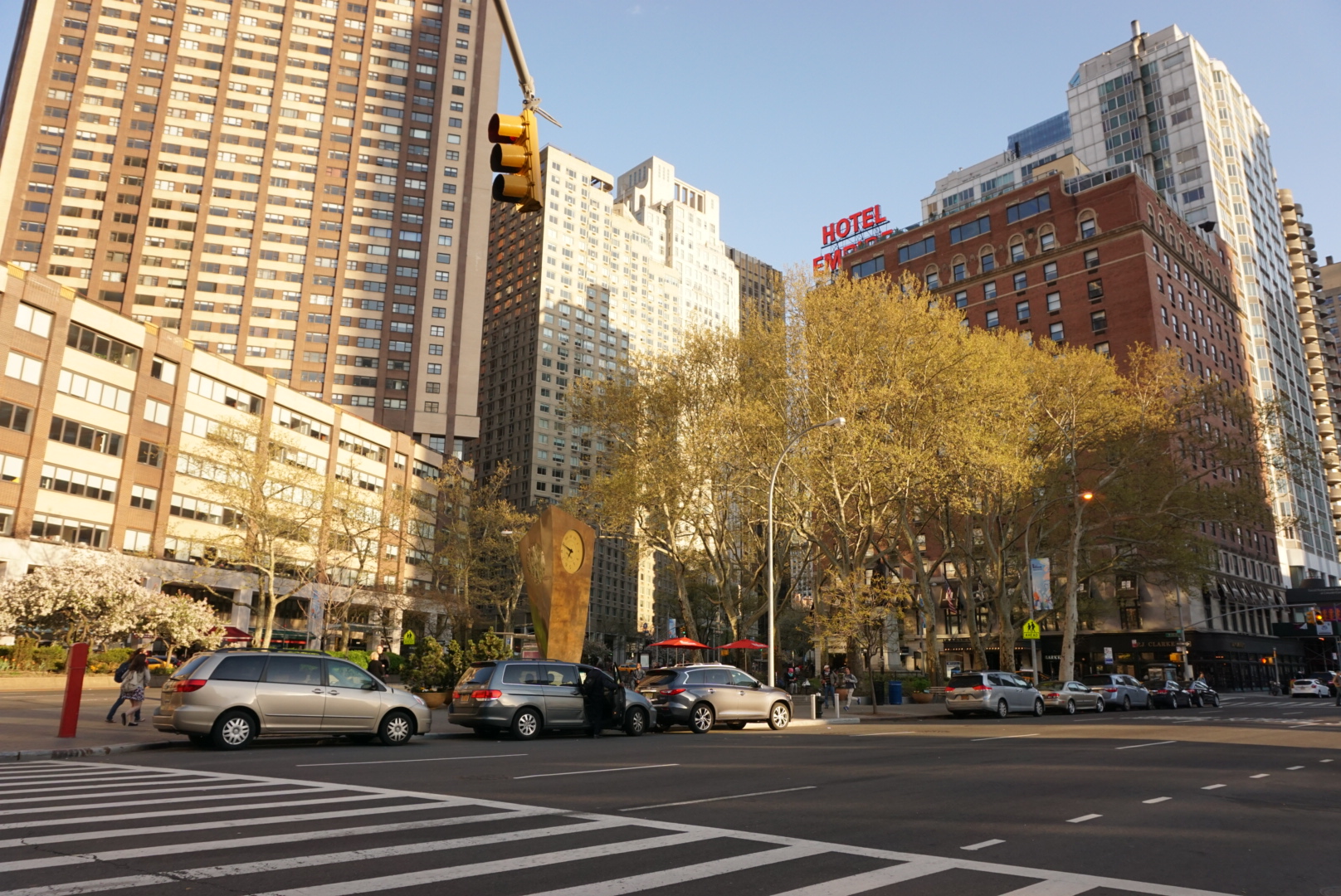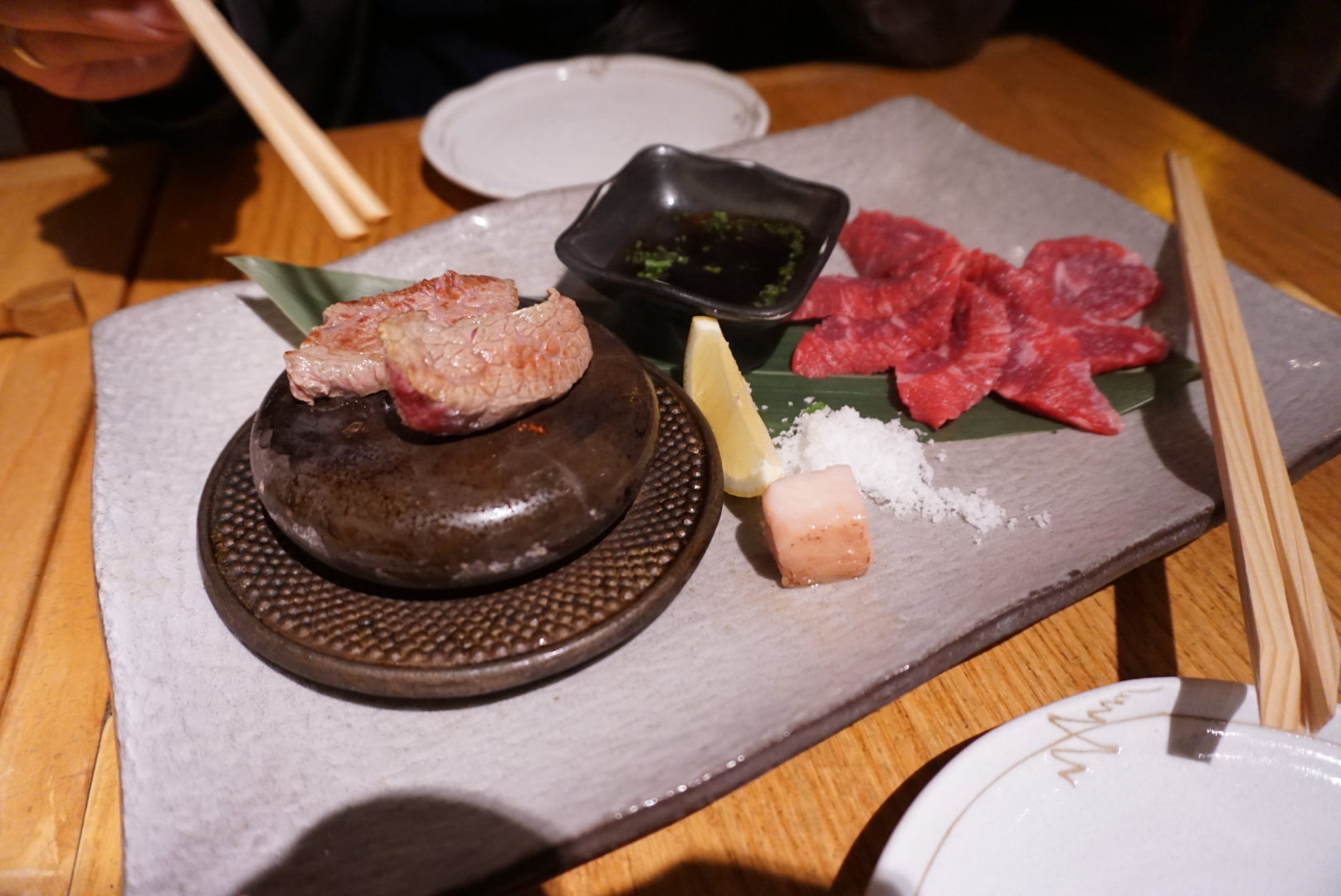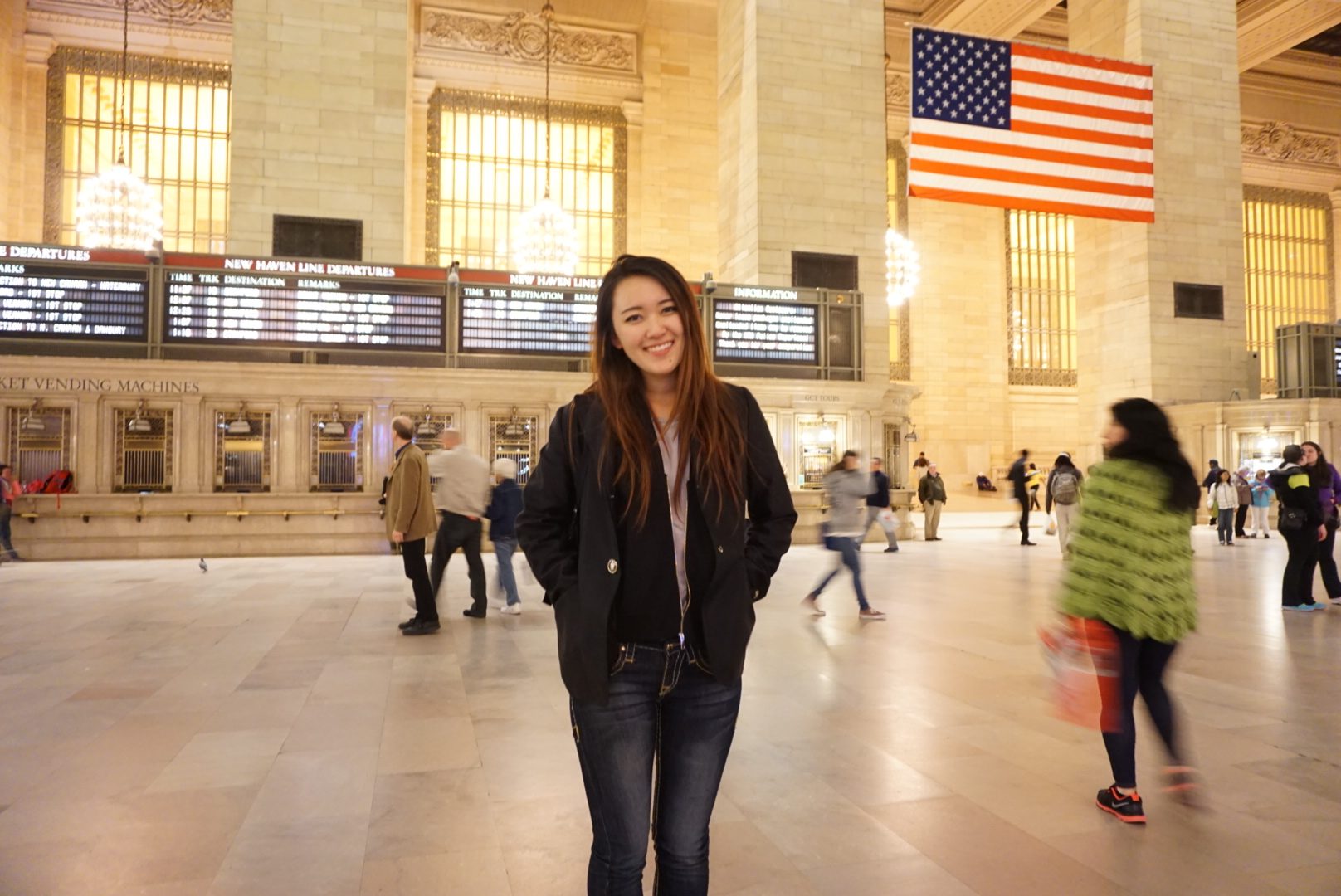 Day 3:
We started out day three with brunch at En Japanese Brasserie. They're known for their sushi and traditional Japanese dishes, but since we came for brunch, not much of it was offered. We then wandered over to Chinatown and Little Italy (they were basically combined) and bought a few snacks and drinks here and there. It was so nice seeing the culture in these two towns, and we spent a few hours just gazing at the stores and sitting and enjoying the view.
After that little adventure, we headed over to Mermaid Inn for their $1 happy hour oysters. This place is amazing, and I would also recommend this restaurant especially for happy hour! Super cute shop as the decor was so pretty! We then decided to walk through Times Square, and bought last minute tickets for Chicago, a broadway show. We didn't know much about rush tickets and standing room, but the man there explained it to us- all the information can be found on playbill.com. Wish we knew about this earlier as we wanted to watch Book of Mormon, but Chicago was a great show, and we were glad that we saw it. We also stopped by a bagel shop to grab the oh so famous New York bagels. The bagel to cream cheese ratio is perfect here! Definitely fell in love with their bagels here.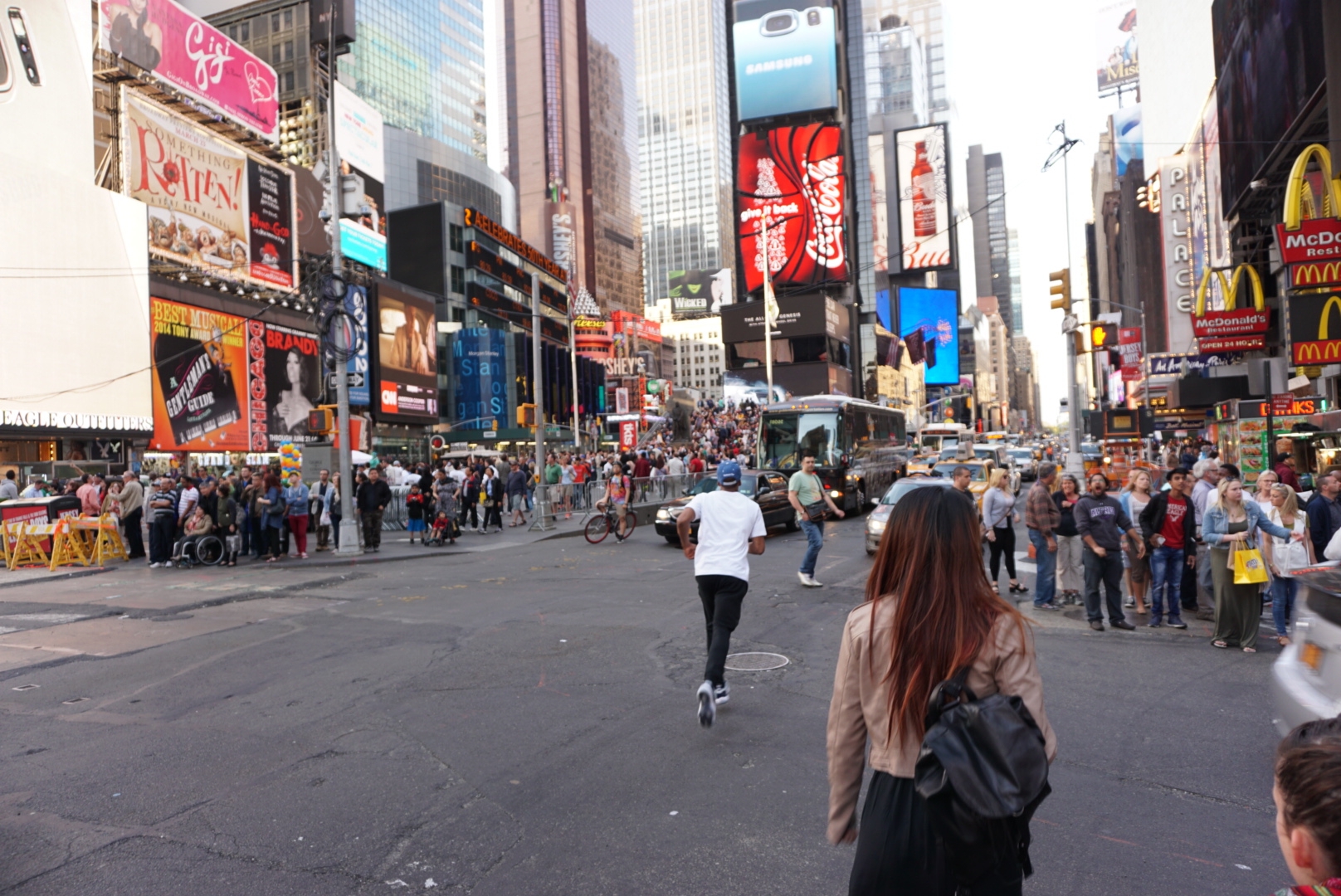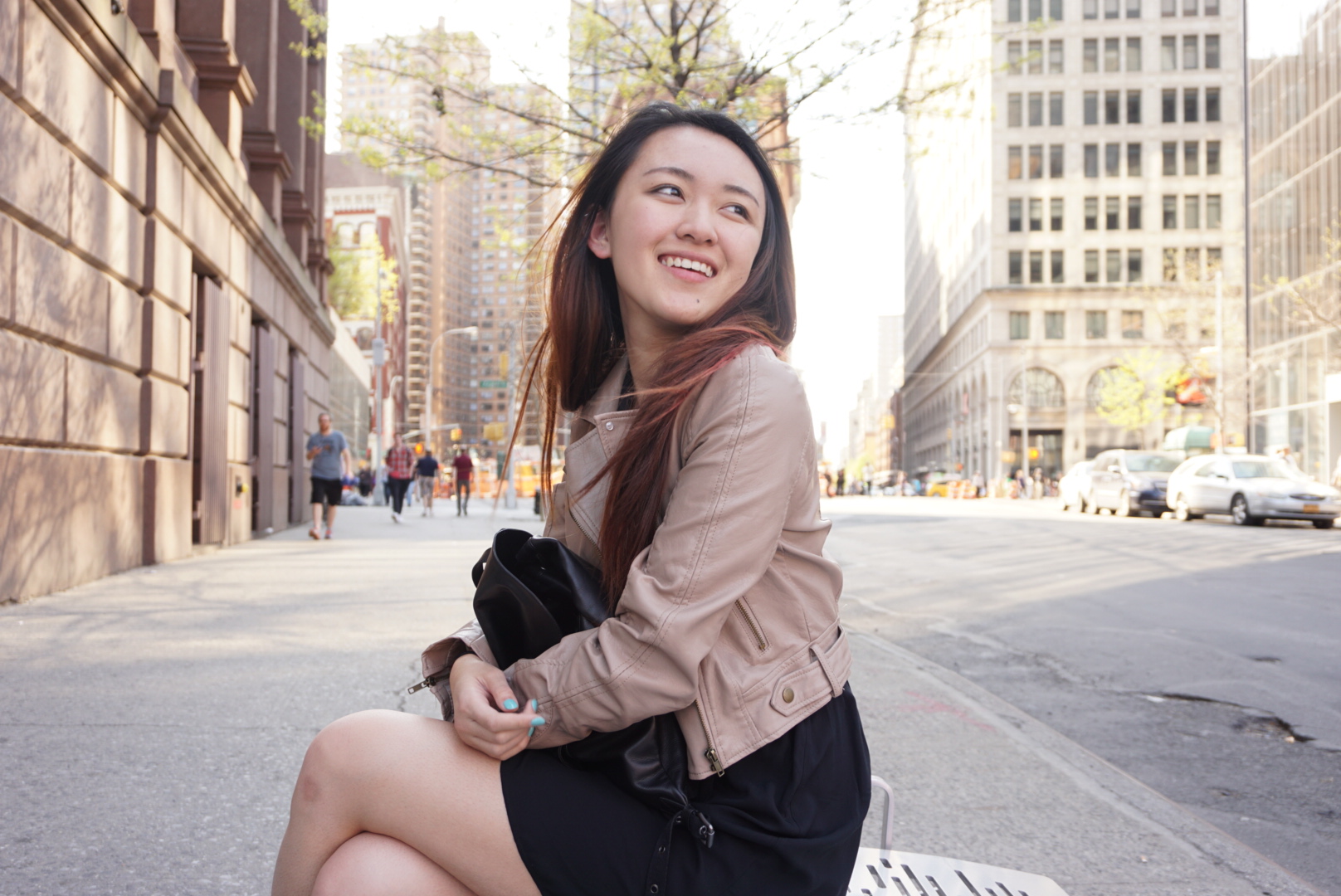 Day 4:
Museum time! The first thing we did this morning was walk over to the Natural History Museum where "Night at the Museum" was filmed. The museum was giant- four floors of history and information that we really enjoyed going through. After the museum, we headed back to the Chelsea area to grab Artichoke Pizza, and found an awesome alleyway with graffiti and neon lights hanging. Artichoke pizza is super dense and creamy, but super yummy! Not the traditional New York pizza though. Next up- donuts! We visited the Doughnut Plant where we got this amazing creme brulee doughseed, matcha green tea donut, and other flavors. Since we had a lot of time, we ended up at the Rockefeller Center after where we tried to head to Top of the Rock. However, there was a two hour wait to go up, so we just ended up walking around the area and going to the LOVE sign.
For dinner, we headed to L'Artusi- a fantastic Italian restaurant that we thoroughly enjoyed. We got the beef carpaccio, the fluke ceviche, and the roasted mushroom for appetizers. For entrees, we got the octopus, the sweet bread, and the orecchiette pasta. I would recommend getting more pasta as it is their specialty here , and it was delicious. For drinks, we headed over to another speakeasy called Please Don't Tell, which was on Buzzfeed as one of the 20 bars you have to go to before you die. The entrance is through a hot dog store inside a phone booth, which is super epic! The interior was very "Prohibition" era, and the drinks were amazing as well. Another food item that we wanted to try was the pork belly buns at Momofuku, so we headed there right after Please Don't Tell and got some right before the restaurant closed. Yay!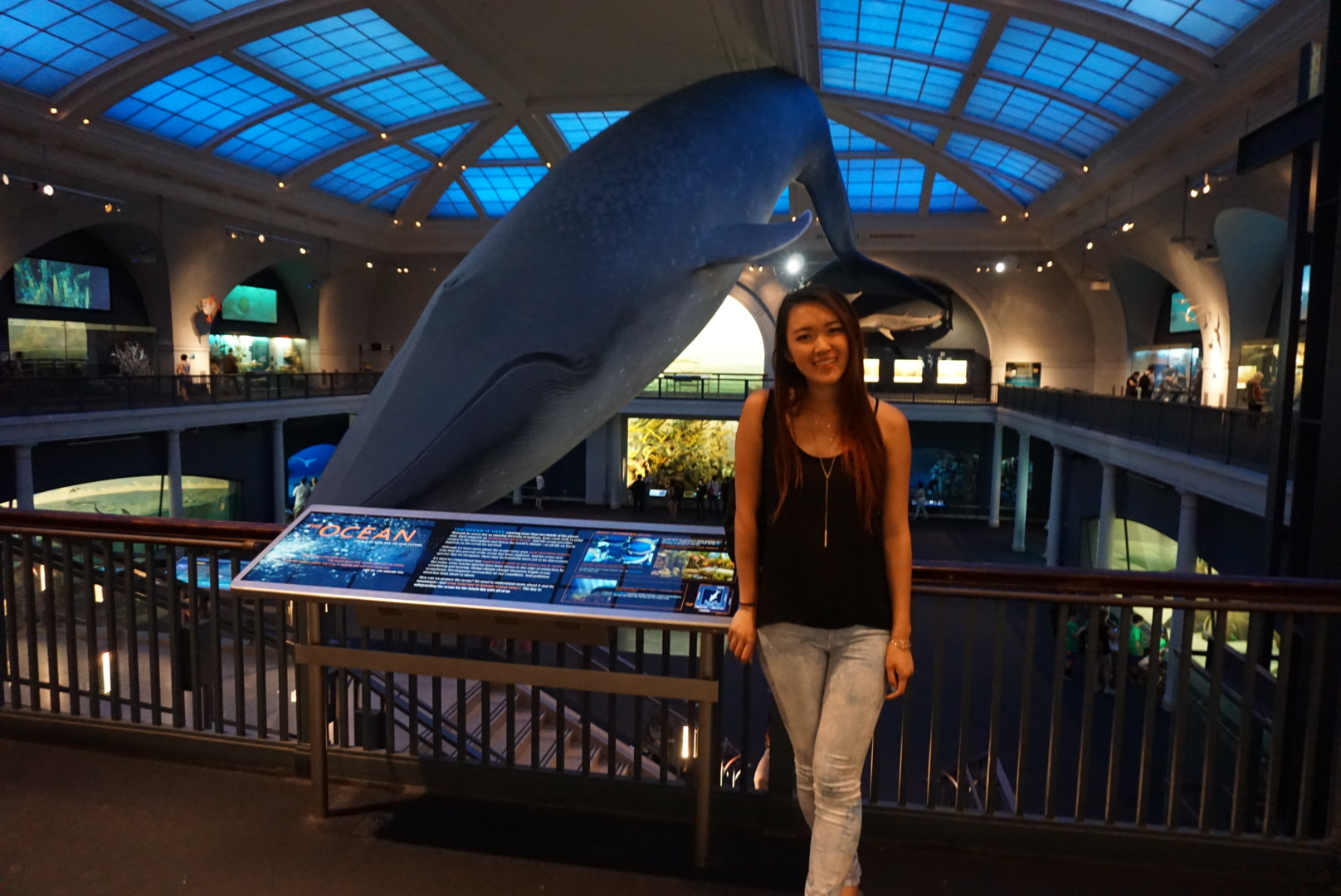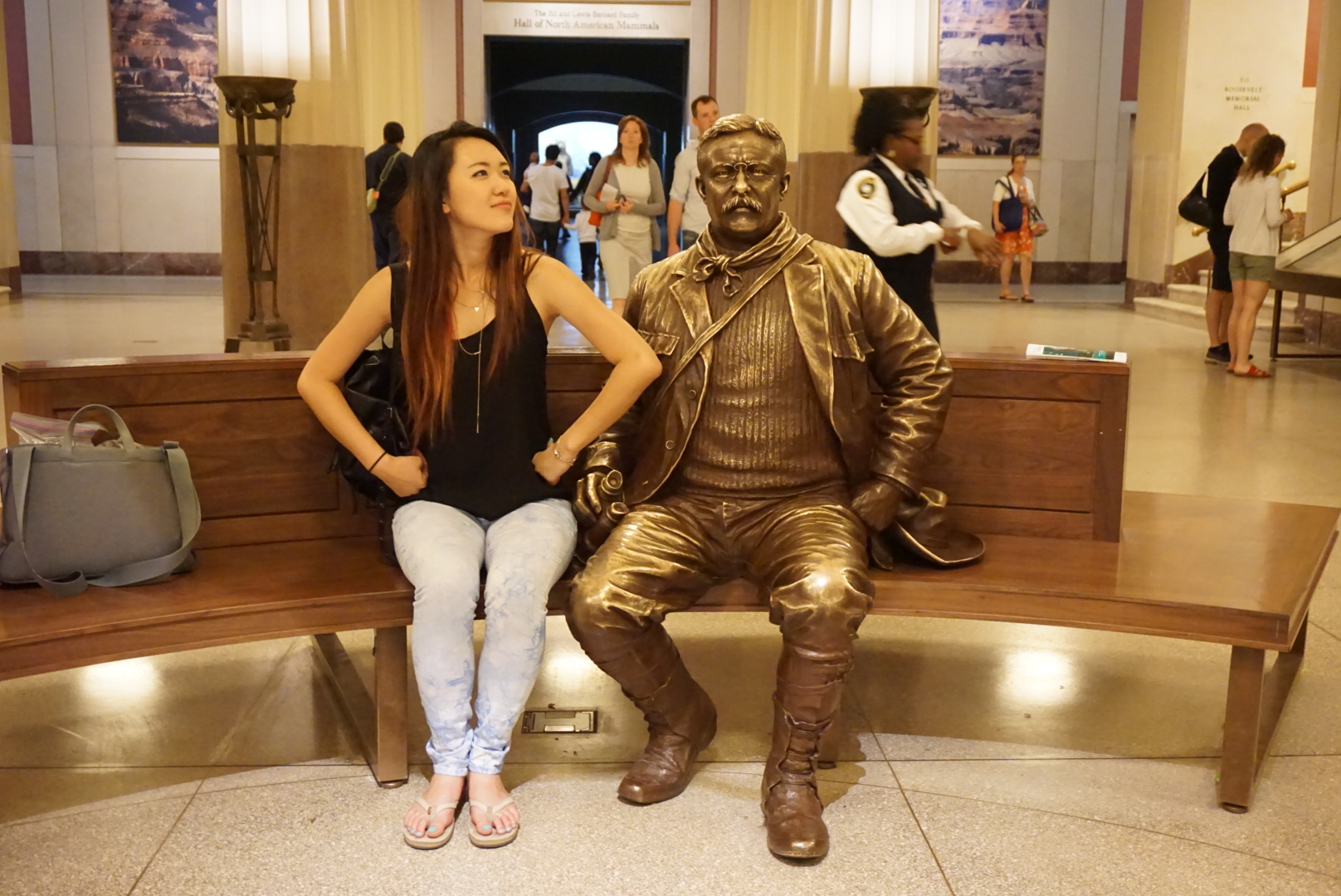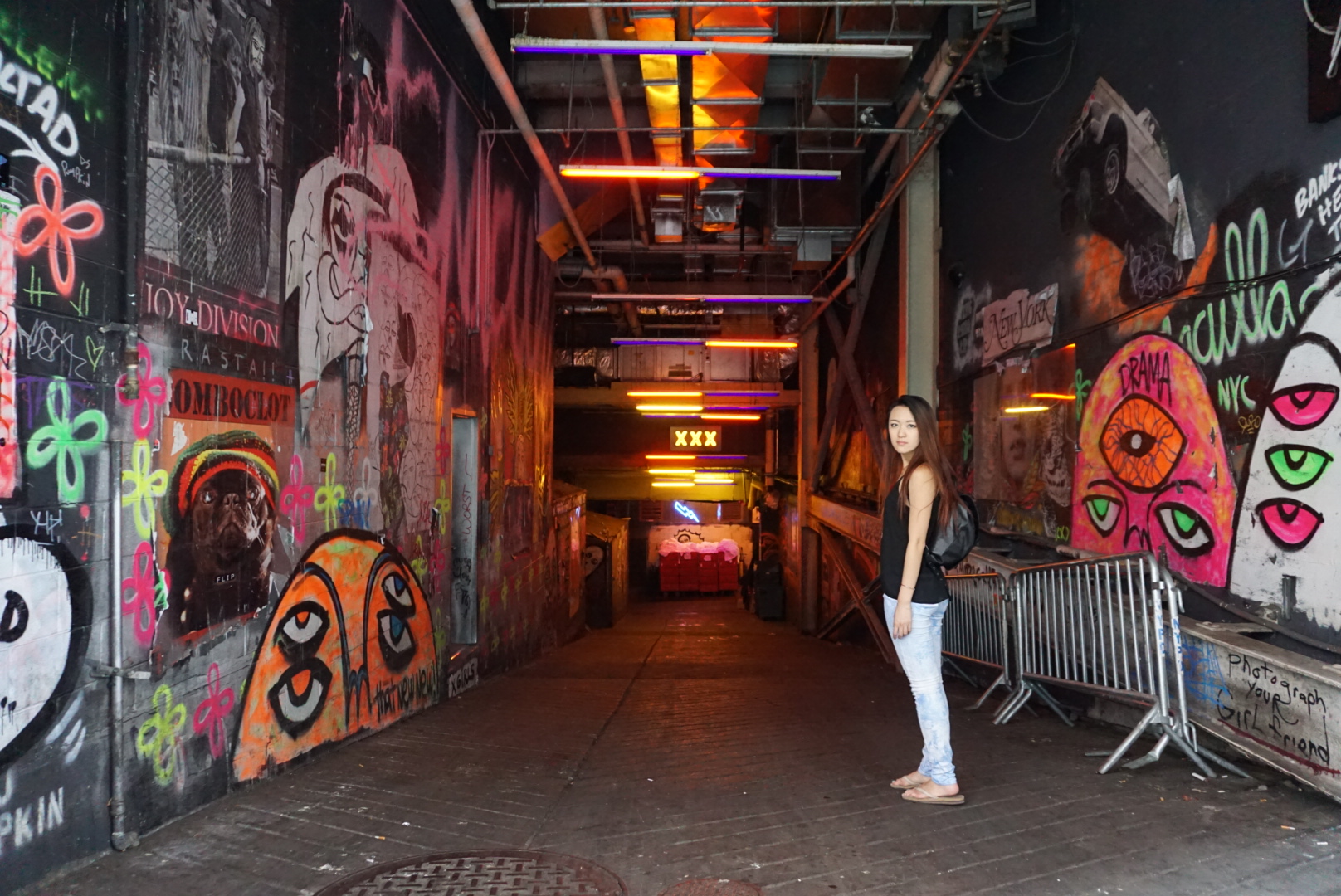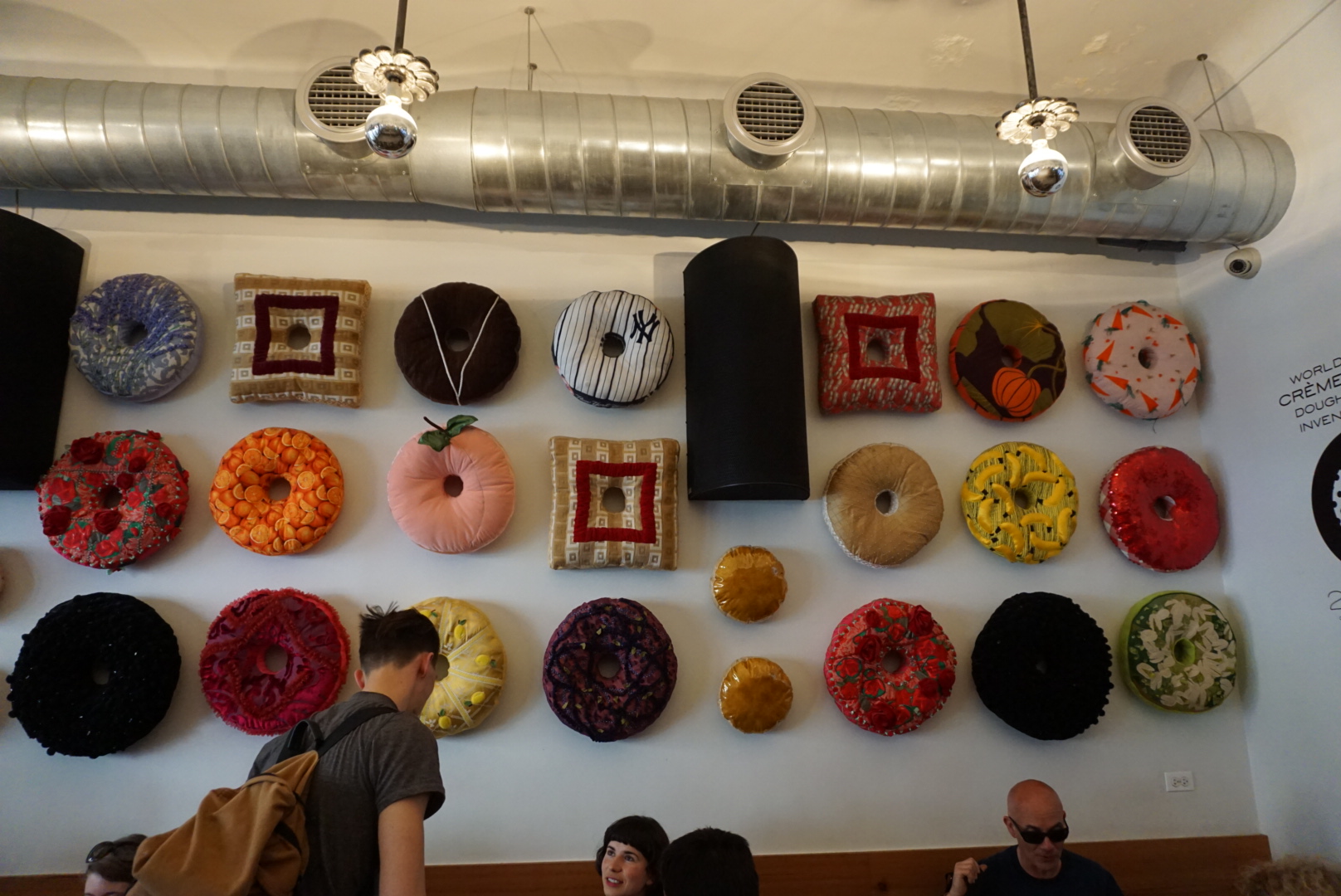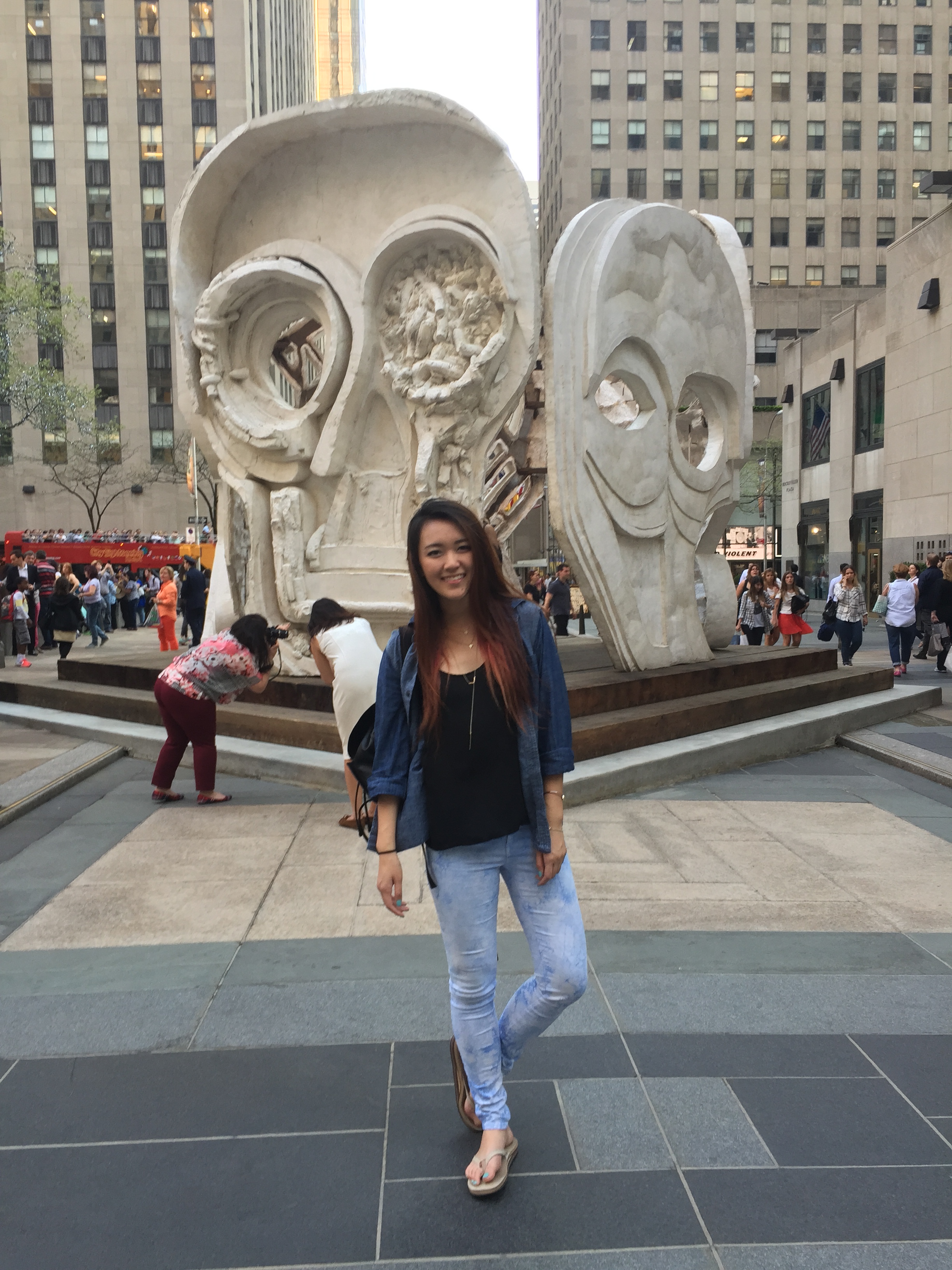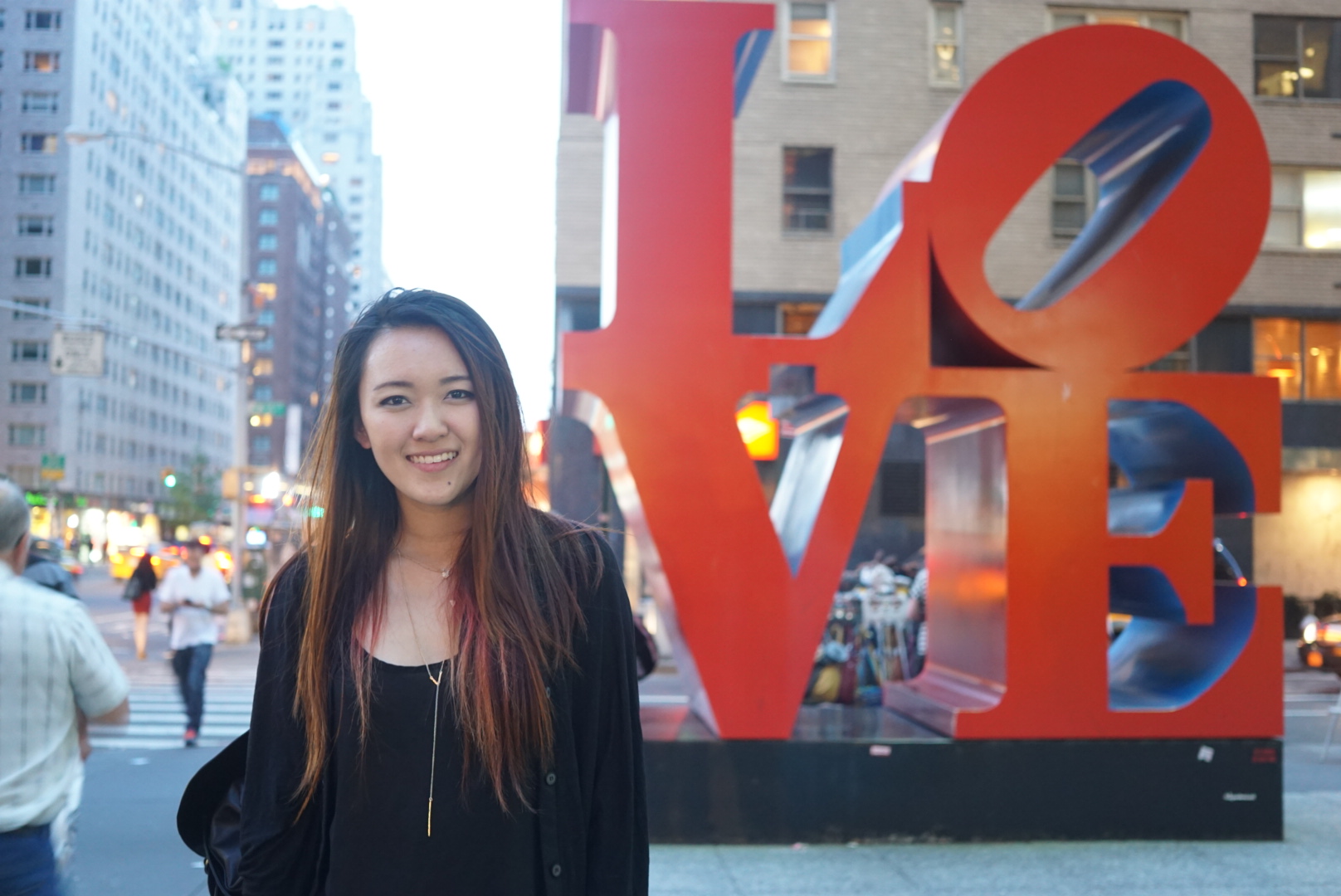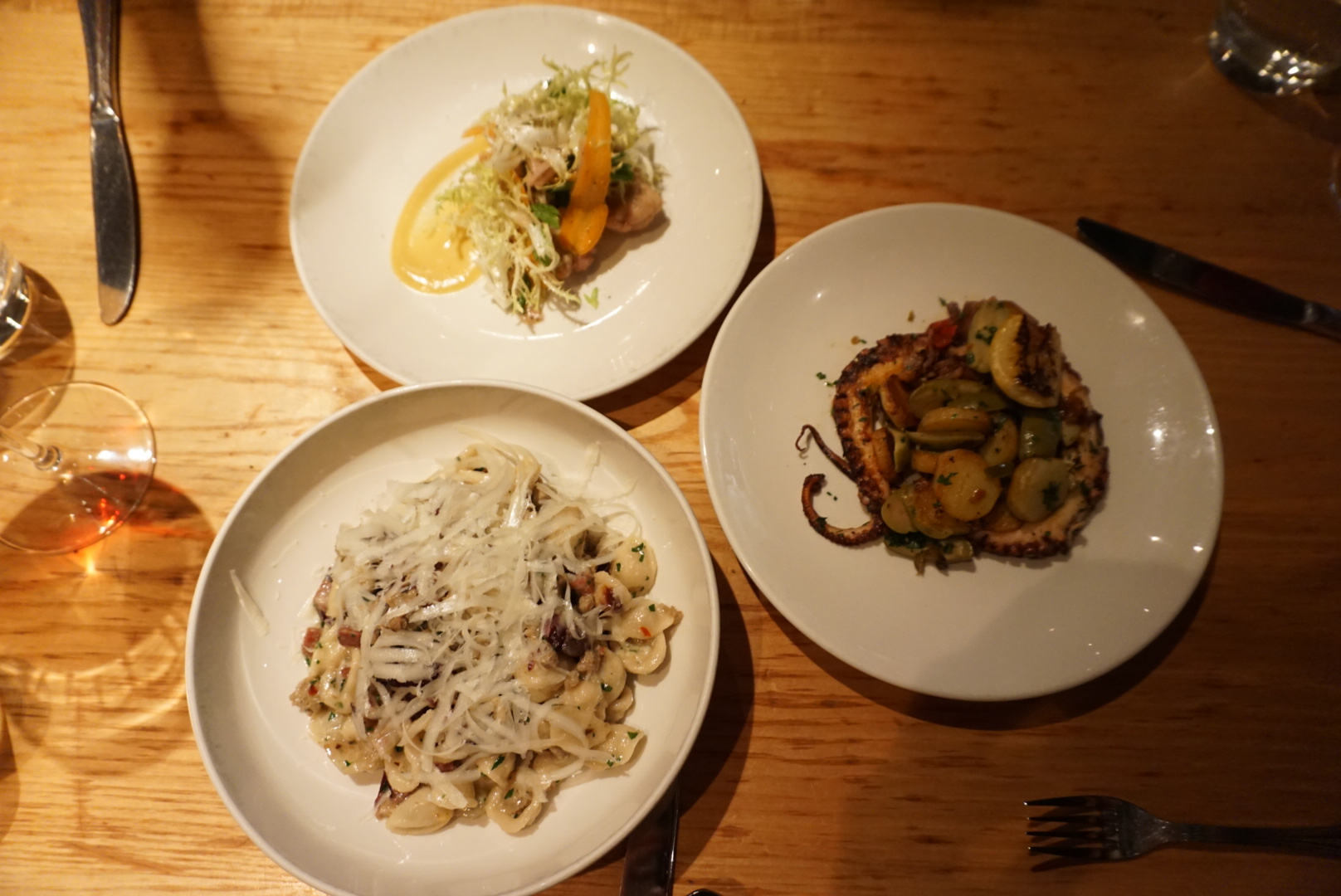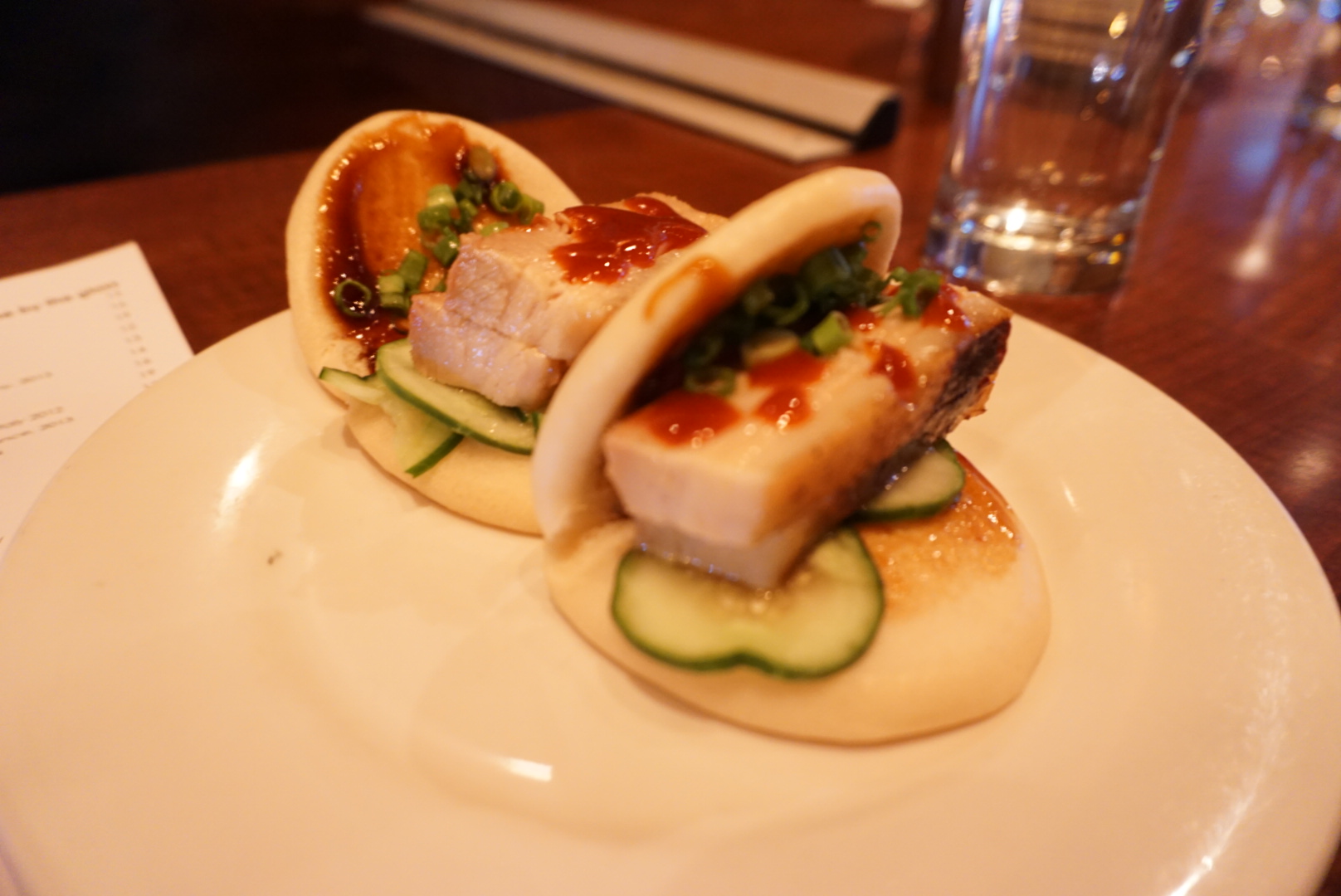 Day 5:
Waking up at 7:30 am was a feat, but we did it and made it to the Dominique Ansel bakery by 8:30 am. Dominique Ansel is the inventor of the cronut, and we waited in line for over an hour and half to get our hands on this deliciousness. The cronut flavor of the month was clementine with ricotta. We were extremely lucky as we got the last batch available (two of the last ten remaining) and we also got the famous DKA and the frozen s'mores. Everything was amazing, and this bakery is a must visit! As we were walking to the subway station, we stumbled upon Bantam Bagels (as seen on Shark Tank) and we took a dozen home. After being toasted, these bagel bites were SO GOOD. I fell in love with these! So glad I found them... We also went to Joe's Pizza and got their famous thin crust pizza. Definitely another must visit pizza place!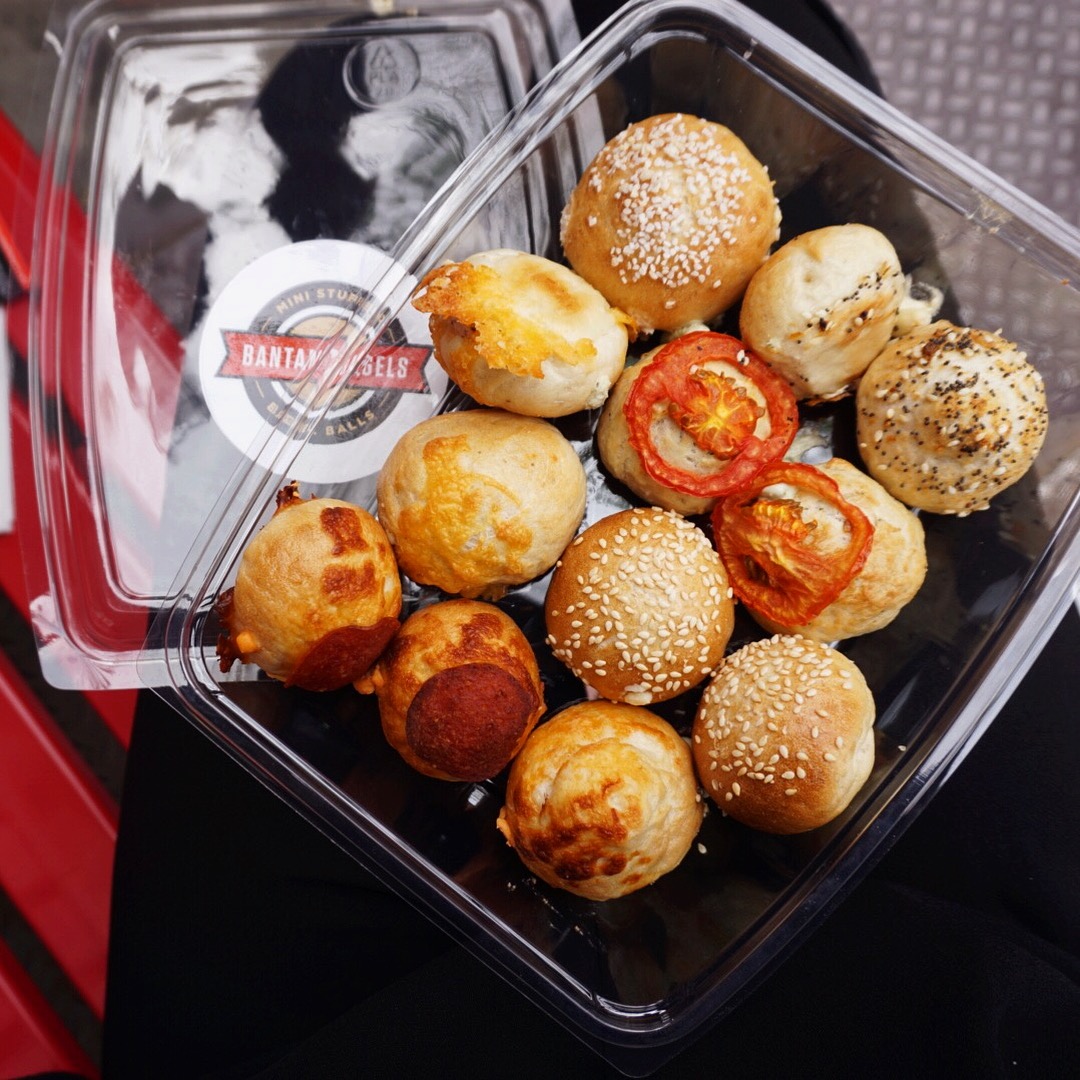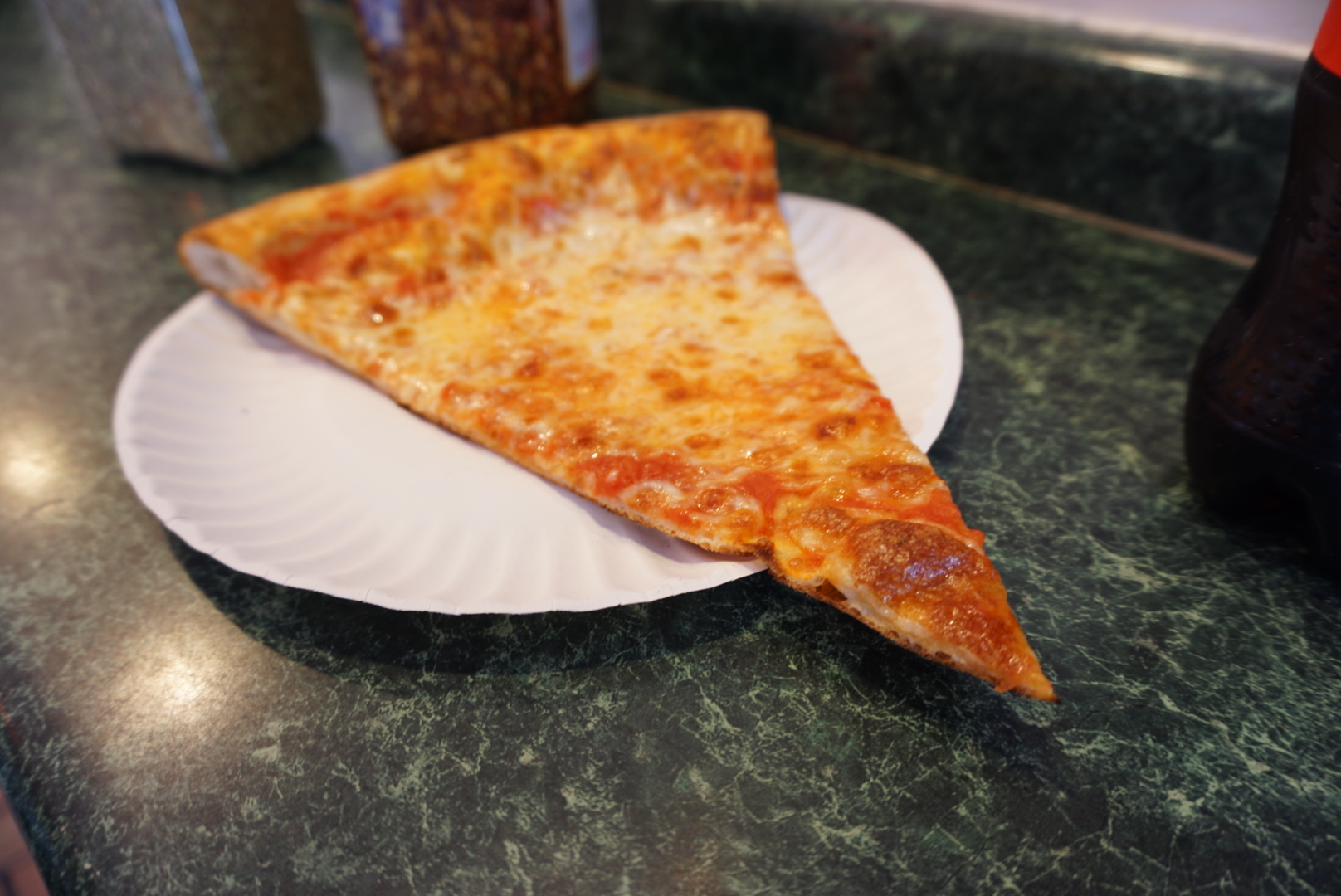 We then headed over to MOMA to see some modern art. I was so excited to see Andy Warhol's exhibit, and it did not disappoint! MOMA was also humongous, and we spent a long time here going through the floors and seeing the different eras of art. I did not know the Starry Night by Van Gogh was located here, and so are some other notable paintings. Since MOMA was right next to Rockefeller Center, we were able to buy tickets to Top of The Rock first, then headed over to MOMA while waiting for our time to come up.
Top of the Rock was a great tourist attraction, and I preferred this over the Empire State Building as you can get the Empire State in the background of your photos. In addition, instead of fencing, Top of the Rock offers clear glass windows so that you can actually enjoy the view. They also have history on the Rockefeller Center and other noteworthy events. Shake Shack was our next destination, and I fell in love. I could not decide whether I like In n Out or Shake Shack more! We got the Shack Stack which includes a deep fried portebello mushroom, and their cheese fries were BOMB. I would also recommend visiting Baked By Melissa, as they invited the cuparon (cupcake macaron) and their minis are absolutely delicious and low in calories!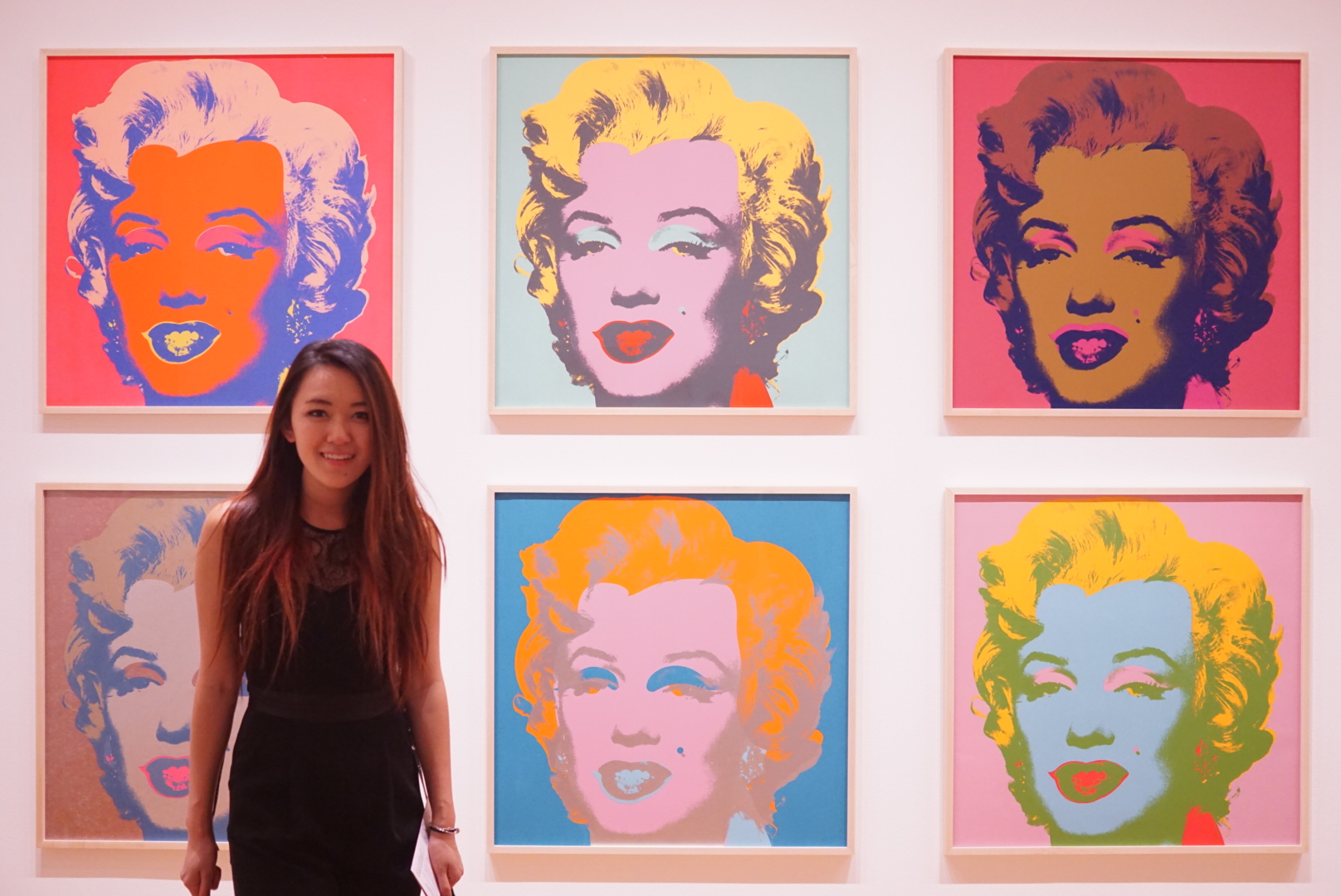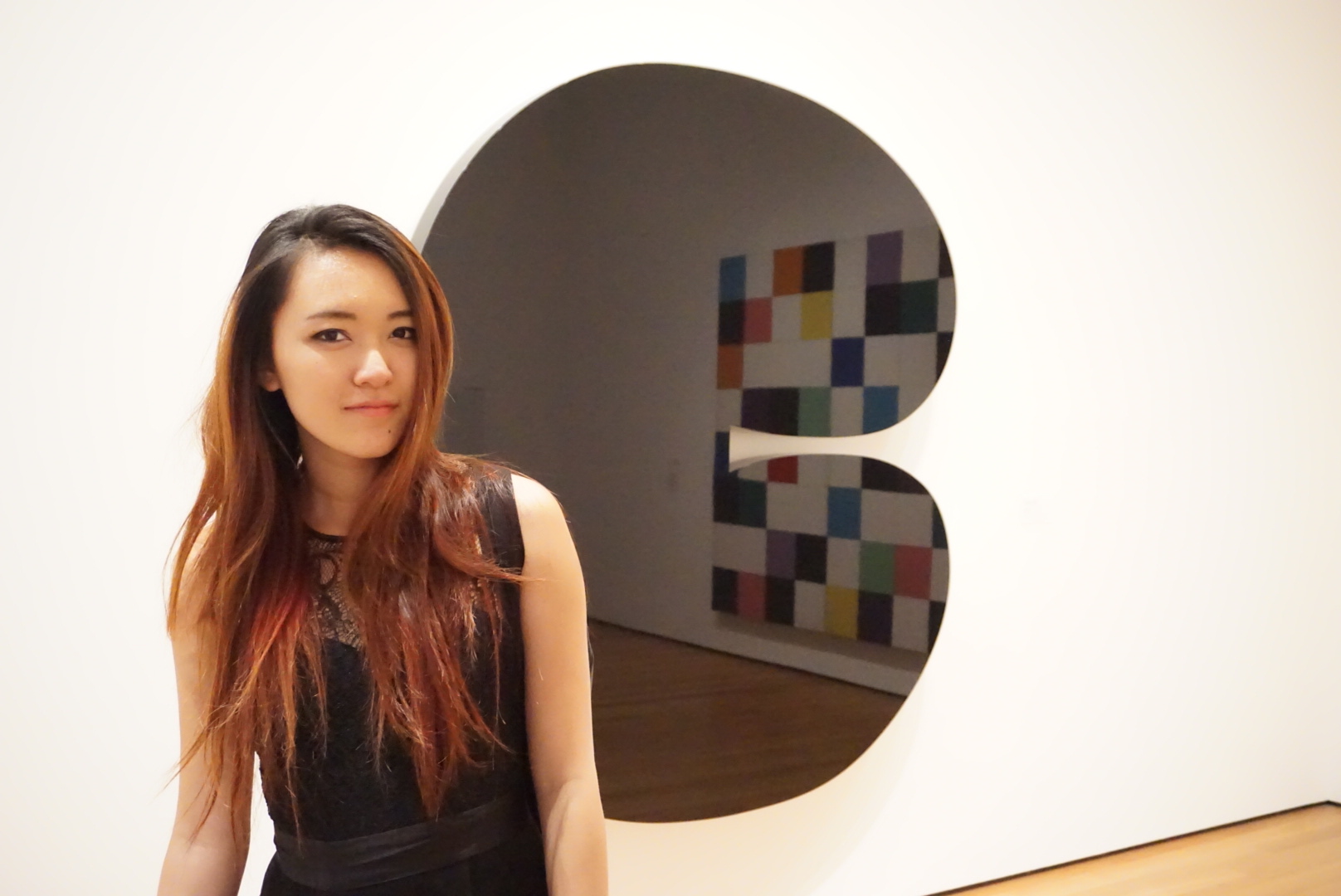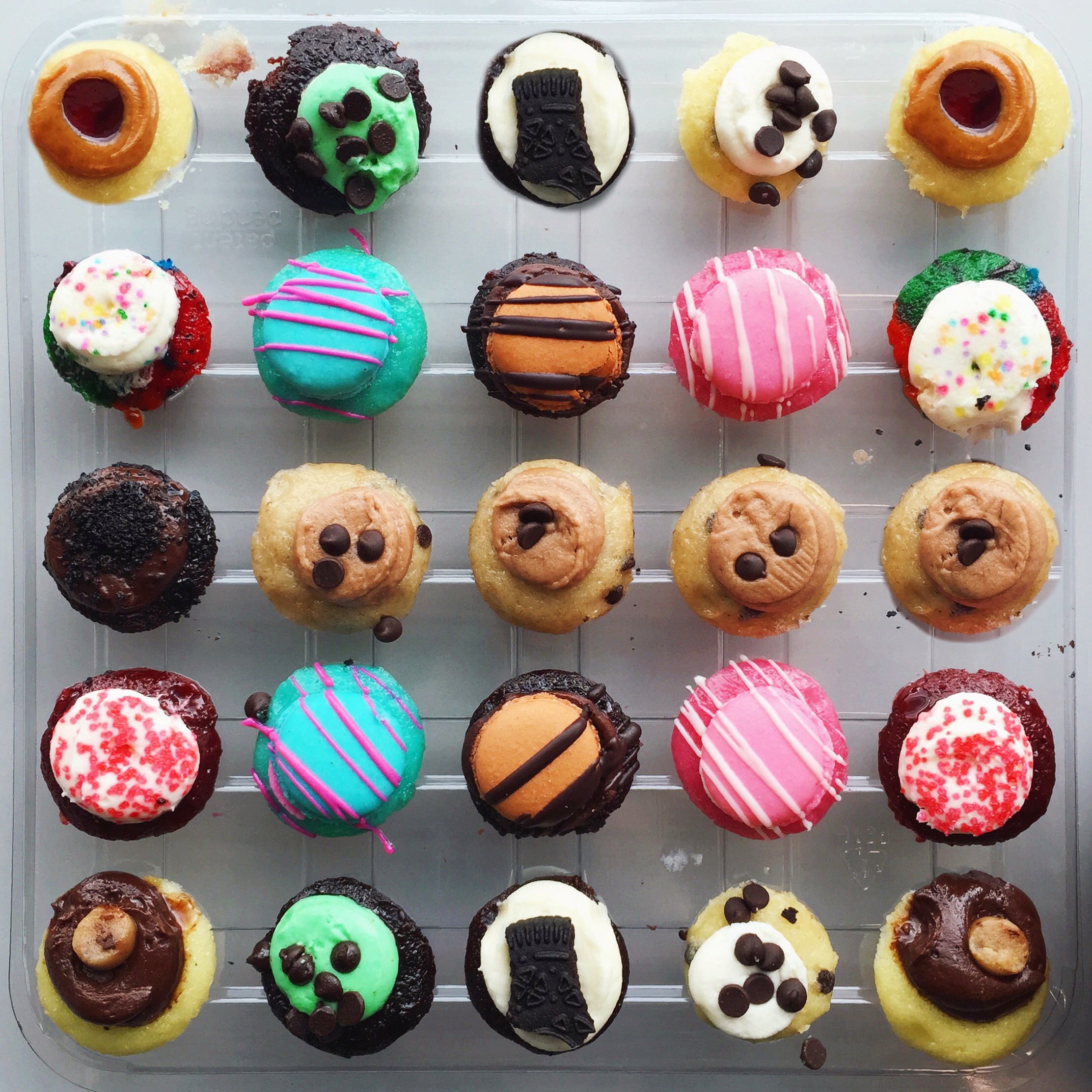 For dinner, we chose one of the best restaurants in the country- Le Bernardin with three michelin stars. As it was a seafood restaurant, we had dishes of lobster, langostino with white truffle, escolar, salmon tartare, skate (stingray), raw scallops, and uni. Everything was amazing, but what blew our minds was the kobe beef from Japan that they offered. Literally melted in our mouths.... After this wonderful dinner, we headed over to Sixty Five at Rockefeller Center for drinks. If we had known earlier, we would not have went to Top of the Rock as Sixty Five had the exact same view on the 65th floor but without the price tag of $30 a person. Although cocktails were extremely pricey at $25 a drink, it was well worth it was you get a drink on top of an amazing view with no tourists in the way.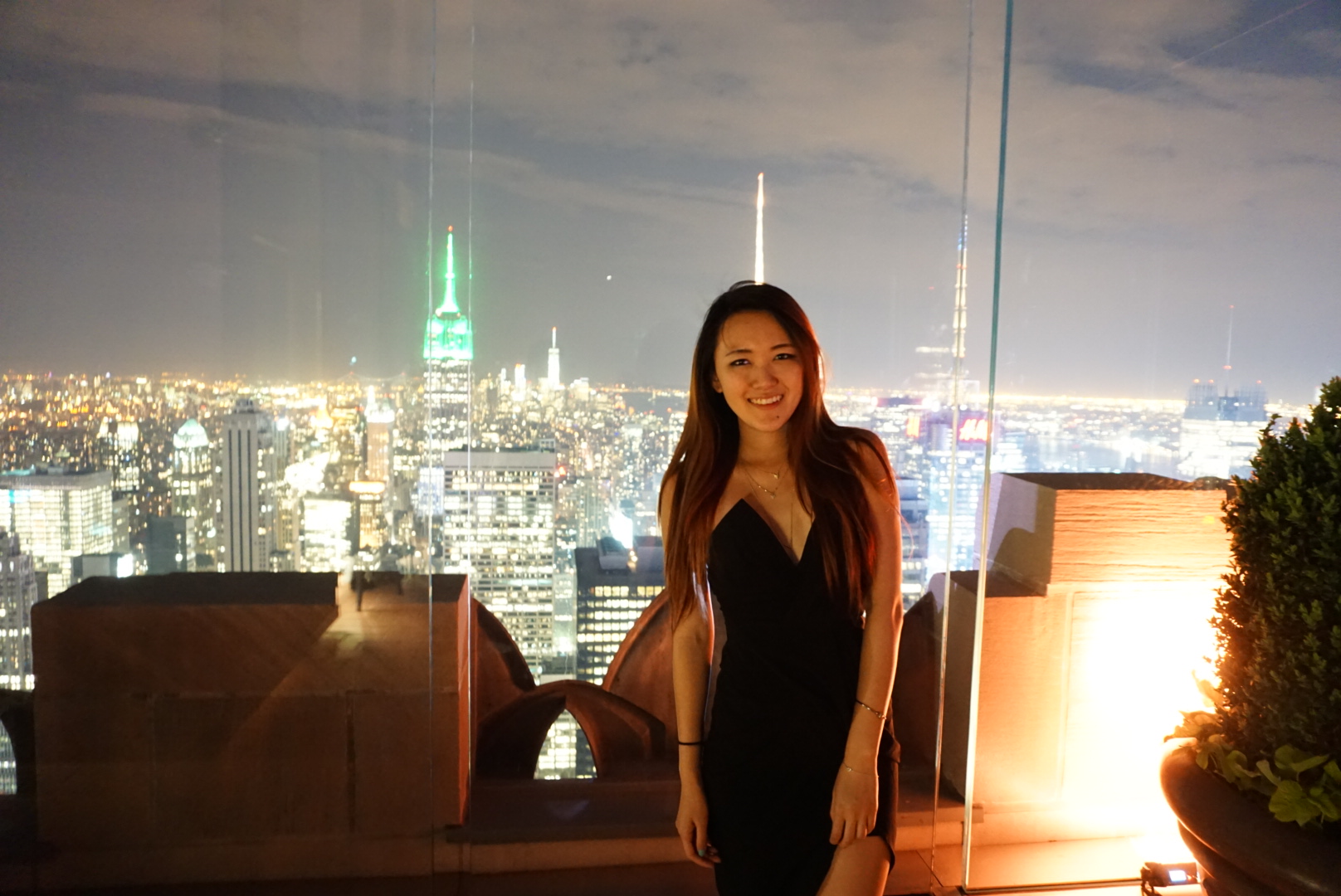 On Day 6, we got some Levain Bakery and Halal Guys and took it home to Socal. I had to share the amazing food with my friends back home! New York is a beautiful city with so much to offer, and I wish we had more time and money to explore more of the city. However, I was ecstatic that we got to go to so many locations and restaurants, and had a great time here!