Last Thursday, I was lucky enough to be invited to stay at The Orlando Hotel! It is a family owned and operated hotel located in the heart of West Hollywood on W. 3rd Street, and everything was walking distance which was extremely convenient for our one night stay.
The rooms here were large- tons of space available with a king sized bed and drawers underneath, couch, mini fridge, coffee maker, television (of course), and more! What really stuck out to me were the amenities that were provided in addition to the usual items such as makeup remover wipes and disposable wipes.
After settling in, I headed over to cocktail hour by the pool hosted by Infuse Vodkas! What's unique about their vodka is that they use hand-picked fruit, spices, and herbal ingredients to flavor their vodka- and it's right in the bottle! Their vodka also has no artificial ingredients- and I loved how it tasted!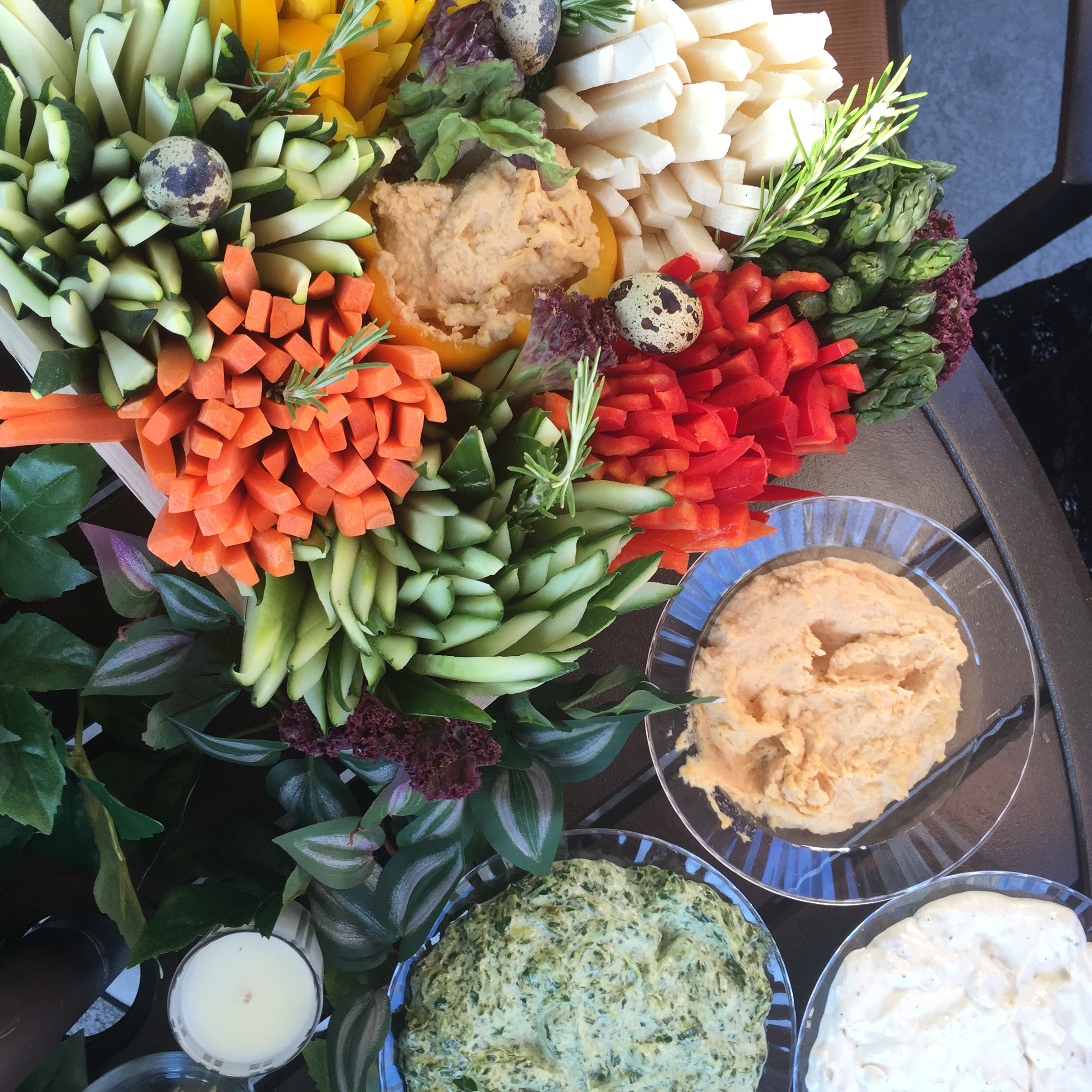 The Churchhill, located right next door in the hotel, was our dinner stop, and we had a specially curated set menu for our table. After ordering drinks, we received our appetizers which consisted of two different salads. We had the Churchhill chopped salad with romaine, soppressata, peppers, peas, ricotta, and avocado as well as the Tuscan kale salad with currants, sunflower seeds, cherry tomato, pumpkin seeds, raisins, cucumbers, and lemon vinaigrette. I loved the contrast of the two salads as both were complete opposites of each other!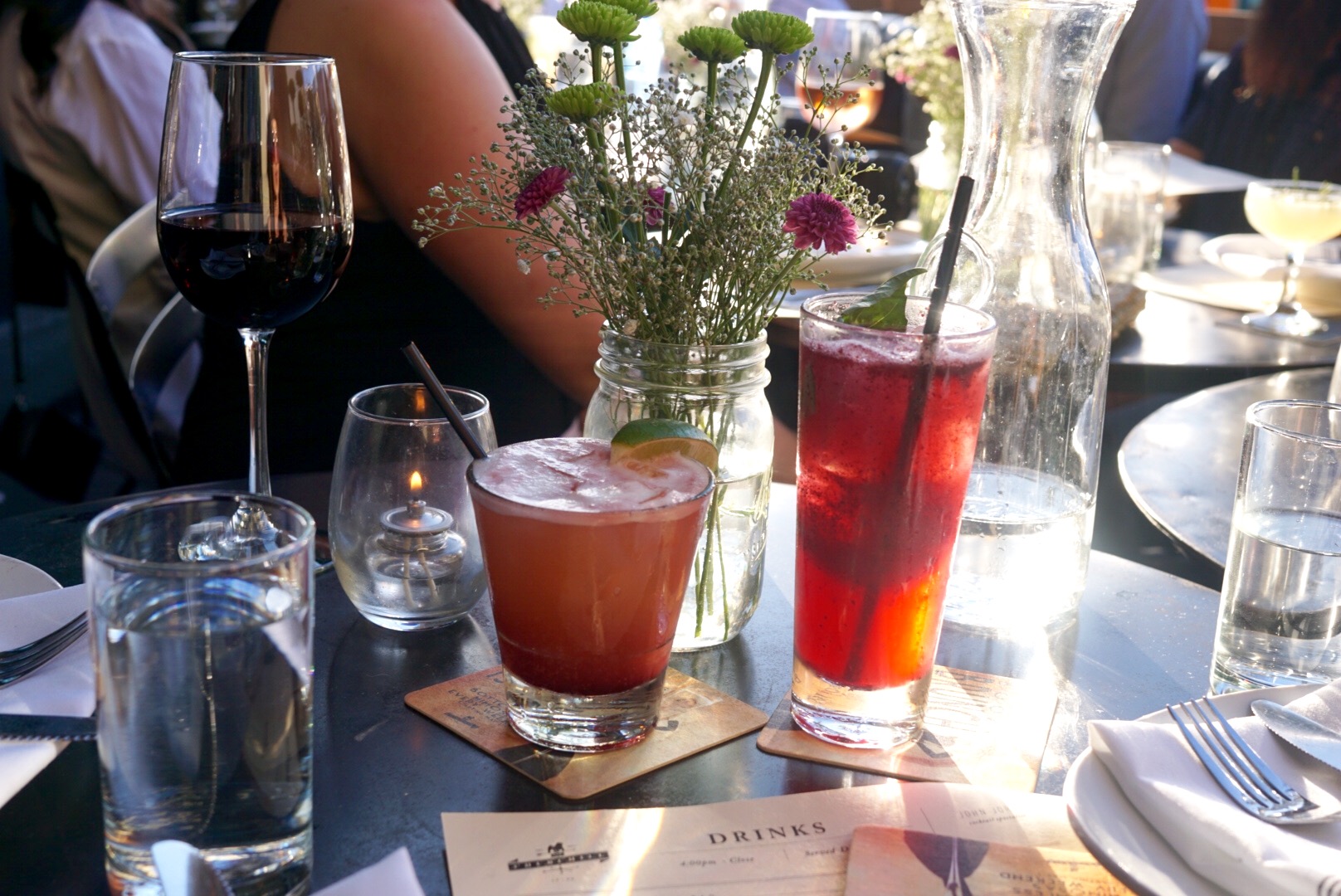 For entrees, we got the hand cut spaghetti, Viscayan California sea bass with fingerling potatoes, salsa verde, and spinach, and the grass fed flat iron steak with arugula, shaved fennel, pomegranate, and lemon vinaigrette. Our favorite was the steak as it was extremely juicy and flavorful, but everything was delicious! For dessert, our favorite was the chocolate budino- a chocolate tart with pretzel crust with a melted chocolate interior.
After going out to several bars and calling it a night, we woke up early to take a Bar Method class right next to the hotel. Bar Method aims to tone and slim a body by using small movements and interval training. Although the exercises seemed easy at first, I definitely worked up a sweat after a couple of minutes! Loved the pace and intensity of the class- if you haven't already yet, you should definitely check it out!
Of course, we were starving by the time we finished class, so we headed right next door to Kreation Organic Juicery to have a healthy yet fulfilling breakfast! Kreation uses iPad interactive menus, and I was surprised at the amount of options offered ranging from tapas and breakfast to smoothies and juice cleanse packs. We ended up getting the lox platter, prosciutto eggs benedict, and acai bowl to share- all which were delectable.
This was the conclusion to my short yet sweet staycation, and I couldn't have had a better time! Everything from the food to the company was delightful, and I was impressed at how everything was within walking distance from The Orlando! Thank you The Orlando for hosting me, Bedhead Pajamas for the comfy pjs, Carmela Ice Cream for the chocolate toffee, and Verve Coffee for the coffee beans and mug!