At almost every hotel we visited in Macao, there seemed to be a unique spa experience that seemed to cater all services and crowds. On my specific visit at the Tria Spa at MGM Macao, we were greeted with an all white, clean look with a traditional Chinese decor in the lobby. There were rooms upstairs and downstairs, and the spa itself is located downstairs.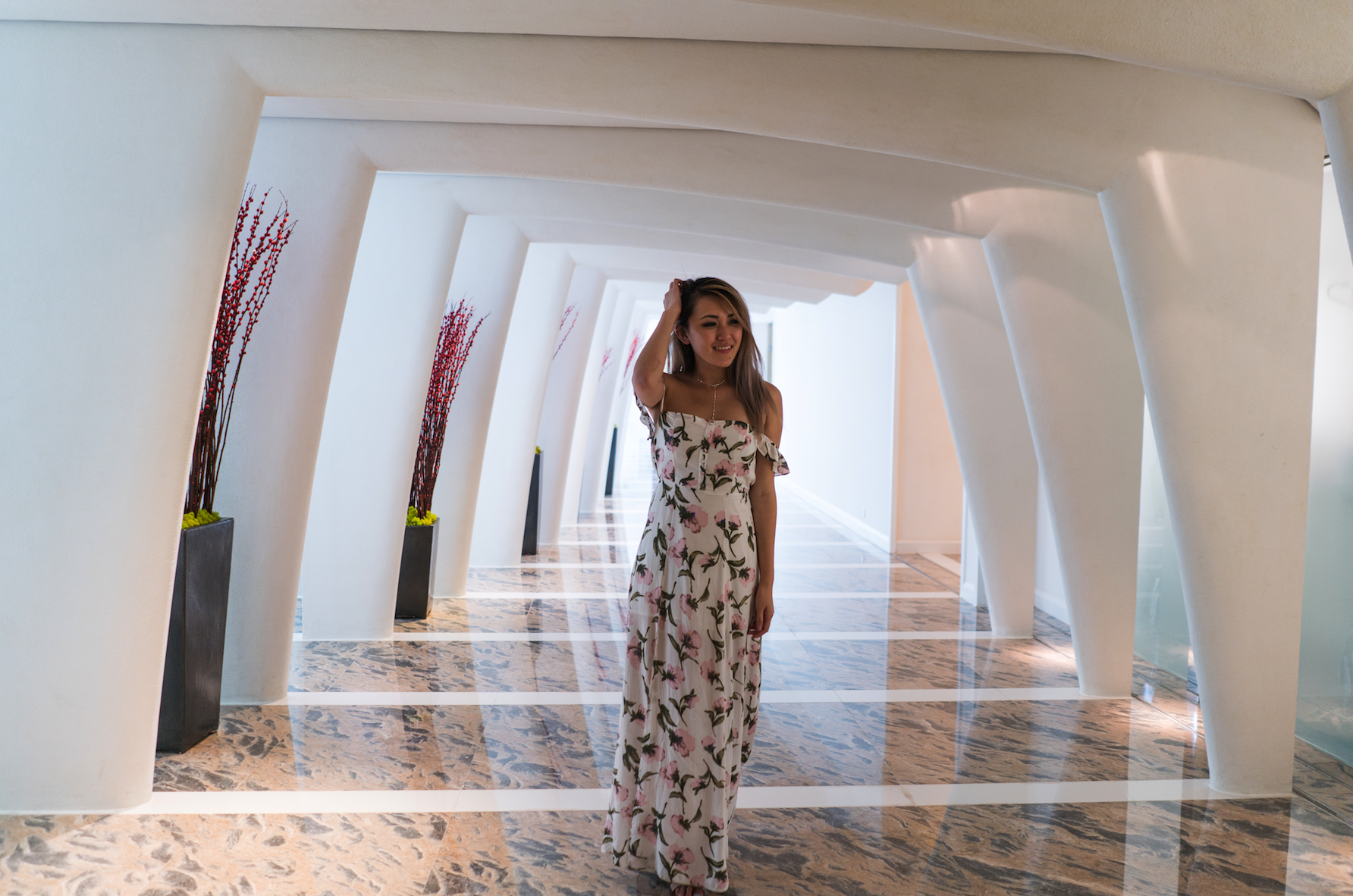 The spa was immaculate in terms of design and cleanliness, and I was impressed at the services they offered! With an ambient sauna room, herbal steam room, sound chairs, and more, the spa had so many options to choose from!
For my services, I decided to go with the 30 minute sound bath and a 30 minute full body massage. A sound bath consists of a vibrating chair that vibrates with the sound of the music, and the masseuse massages your head as the music is playing. This portion was extremely relaxing especially with the lavender aromatherapy, and I felt very in tune with the ambient music that was flowing through the room.
After the bath, I was led to another room for a full body massage. A sound bowl, which helps reduce stress and anxiety, was used to start and finish off the massage, and the whole massage was so relaxing.
After the massage, we were treated with little bites and ginger tea to sip on while hanging out in the lounge. This spa day was the perfect little escape from the city, and I enjoyed every second of my experience there. Thank you MGM Macao for having me!